Is It Worth Buying a Gaming Laptop? Pros and Cons.
When it comes to playing AAA computer games on an advanced level, most gamers swear by a powerful and more affordable desktop gaming computer. But nowadays, the comparable performance of computer components can also be found in the form of a gaming laptop.
Big laptop brands such as MSI, Acer, Asus, Razer, Alienware, … with their laptops are best known for efficiency, fast response, and optimal performance of high-resolution gaming. They feature high-end graphics cards, a powerful processor and a large memory capacity. This allows them to run the most demanding games anywhere and anytime.
Compared to traditional laptops, which can provide optimal performance only in essential use, such as web browsing and text writing, gaming laptops can easily run very demanding computer games. As well as demanding programs for image processing, vector drawing, and 3D design.
Efficiency, responsiveness, and fast start-up come in handy when living a fast-paced life and expect the most from your laptop. So a gaming laptop is far from just suitable for gaming. Still, it becomes a favorite companion of every designer, developer, and businessman who wants the maximum performance that a laptop can offer.
Pros and Cons of a Gaming Laptop
Pros:
Due to having cutting edge components, it is well able to be up to any task imaginable.
It is cheaper to have a gaming laptop than having a gaming desktop and a decent non-gaming laptop.
Portability. You can play on the go. However, you need a power outlet nearby to support their power-hungry CPU and GPU for most intensive AAA games.
They usually come with a great battery, so they last long on battery power for all the non-gaming tasks.
Cons:
For the equivalent computer parts (especially for the most expensive ones, such as CPU and GPU), a laptop is more expensive than a desktop. For example, for the price of $1000 or $1500, you get quite a powerful desktop. On the other hand, for a good gaming laptop, this price range is just a start.
Due to thermal and power management, all the computer parts in laptops are a bit weeker from desktop equivalents.
PC Games Laptop Guides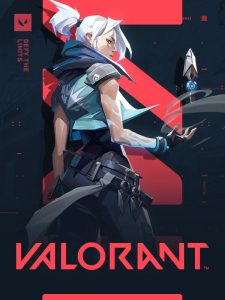 Valorant
Valorant is a free to play, competitive, tactical shooter game from Riot Games. It features a futuristic atmosphere, full of tactics and death. Even though it is free to play, it's still needed to meet the minimum system requirements of an Nvidia Geforce GT 750 and i3-4150 processor. However, suppose you want to experience Valorant as intended. In that case, your computer should meet the recommended requirements of an Nvidia Geforce GTX 1050 Ti and Intel Core i5-4460 for the game to run smoothly with no graphic stuttering whatsoever. If you want to enjoy the game on a laptop, make sure you check this list of five best laptops for Valorant I compiled for you.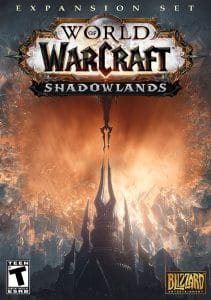 World of Warcraft Shadowlands
Meeting World of Warcraft Shadowlands minimum requirements of GeForce GTX 760, an AMD Radeon RX 560, or an Intel UHD 630 with an Intel Core i5-3450 you can ensure a World of Warcraft Shadowlands gameplay without any runtime errors or frame-rate issues. However to experience World of Warcraft Shadowlands to the fullest, your laptop should meet the recommended requirements of a GeForce GTX 1080, an AMD Radeon RX Vega 64 with an Intel Core i7-6700 or AMD Ryzen 7 2700X to enhance all the visual effects and boost up framerates. For the laptops, it's the same, and you are pleased to visit this list of five best laptops for World of Warcraft Shadowlands.