As being part of Amazon Associates, we may get paid if you buy something through links on our site.
Ares Galaxy Team
Call of Duty: Modern Warfare II PC System Requirements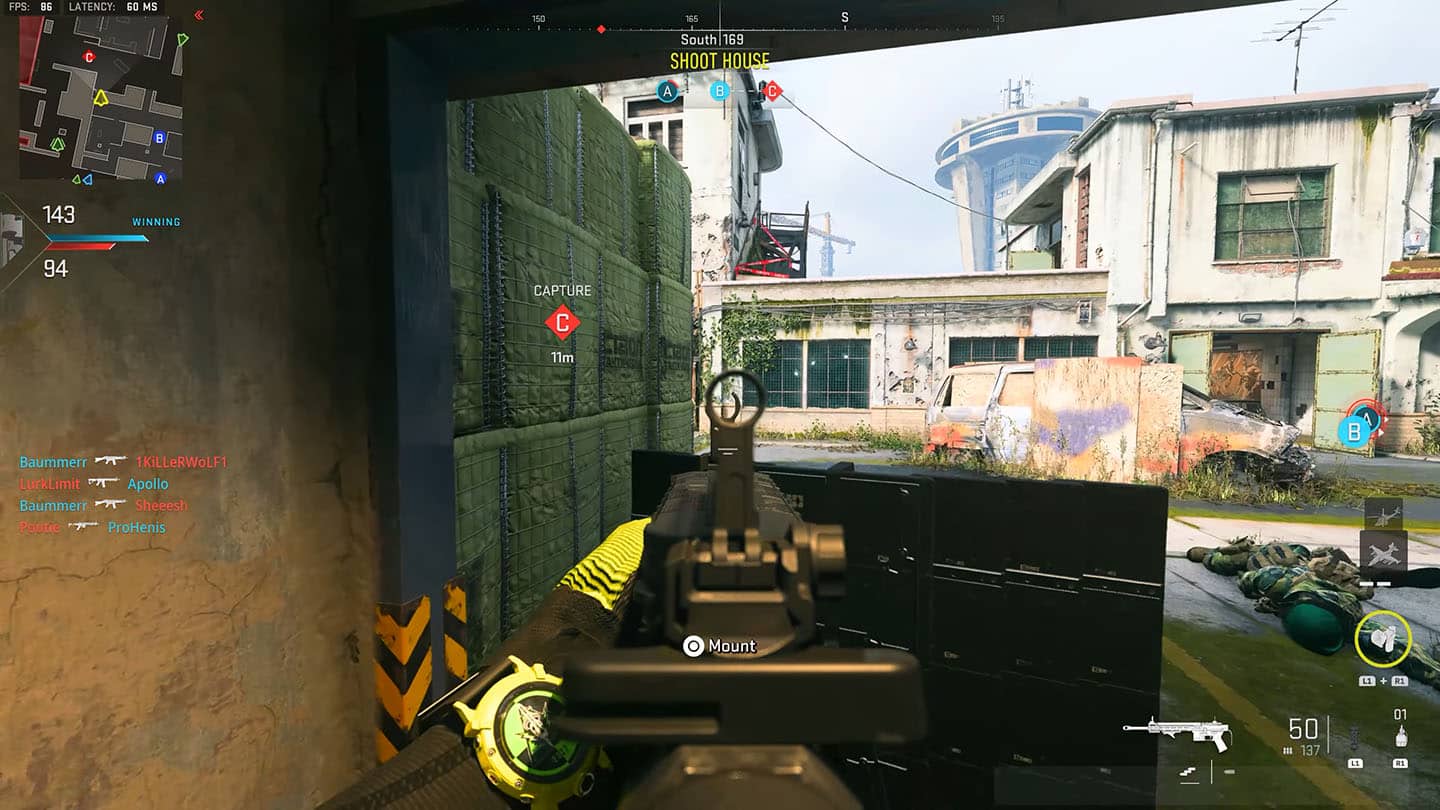 Activision and Infinity Ward have revealed the official PC Call of Duty: Modern Warfare II PC system requirements. They also stated that this new CoD game would only run on Intel and AMD processors that support AVX.
You need at least an Intel Core i3 6100 or AMD Ryzen 3 1200 with 8 GB of RAM to run the game. For the GPU, you would also need at least an NVIDIA GeForce GTX960 or an AMD Radeon RX 470. The game requires 72 GB of free hard disk space.
For 4K gaming at Ultra settings with high framerates, Infinity Ward recommends using an Intel Core i9 9900K or AMD Ryzen 9 3900X with 16 GB of RAM and an NVIDIA GeForce RTX 3080 or AMD Radeon RX 6800 XT.
Regardless of the performance of your hardware, you will also need Windows 10 64-bit with the latest updates and up-to-date graphics card drivers.
There is no sign of Ray Tracing settings yet, so we can safely assume the game won't have these effects. At least not right at the release.
Modern Warfare 2 releases on October 28, and below is the complete list of system requirements.
CoD: Modern Warfare II Minimum PC Requirements
OS: Windows 10 – 64 Bit (latest update)
CPU: Intel Core i3-6100 / Core i5-2500k or AMD Ryzen 3 1200
GPU: NVIDIA GeForce GTX 960 or AMD Radeon RX 470
Video Memory: 2 GB
System Memory: 8 GB RAM
Storage: 75 GB at launch
CoD: Modern Warfare 2 Recommended PC Requirements
OS: Windows 10 – 64 Bit (latest update) or Windows 11 – 64 Bit (latest update)
CPU: Intel Core i5-6600K / Core i7-4770 or AMD Ryzen 5 1400
GPU: NVIDIA GeForce GTX 1060 or AMD Radeon RX 580
Video Memory: 4 GB
System Memory: 12 GB RAM
Storage: 72 GB at launch
CoD: Modern Warfare 2 Competitive PC Requirements
OS: Windows 10 – 64 Bit (latest update) or Windows 11 – 64 Bit (latest update)
CPU: Intel Core i7-8700K or AMD Ryzen 7 1800X
GPU: NVIDIA GeForce RTX 3060TI or AMD Radeon RX 5700XT
Video Memory: 8 GB
System Memory: 16 GB RAM
Storage Space: 72 GB at launch
CoD: Modern Warfare 2 Ultra 4K PC Requirements
OS: Windows 10 – 64 Bit (latest update) or Windows 11 – 64 Bit (latest update)
CPU: Intel Core i9-9900K or AMD Ryzen 9 3900X
GPU: NVIDIA GeForce RTX 3080 or AMD Radeon RX 6800XT
Video Memory: 10 GB
System Memory: 16 GB RAM
Storage Space: 72 GB at launch
Dominique D'Ozen

Co-Founder / Editor
Hardcore gamer, IT engineer, musician, scrapyard lover. Yes, scrapyard! Highly proficient in everything RPG.

email: [email protected]