League of Legends (LoL)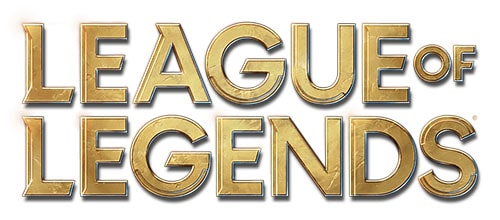 Developer: Riot Games
Publisher: Riot Games
Release Date: October 27, 2009
Genre: MOBA (Multiplayer Online Battle Arena)
Platforms: Microsoft Windows, OS X
About the Developer and Publisher Riot Games
Riot Games Inc., situated in West Los Angeles, California, is an American video game developer, publisher, and esports event organizer. Brandon Beck and Marc Merrill created it in September 2006 to develop League of Legends, and it produced various spin-off games such as Wild Rift, a MOBA for mobile devices, and the unrelated first-person shooter game Valorant. Tencent, a Chinese company, bought Riot Games in 2011. Riot Forge, Riot Games' publishing arm, is in charge of overseeing the development of League of Legends spin-offs by other studios. Arcane, a television series based on the League of Legends universe, was created in collaboration with Fortiche.
Other notable Riot Games titles: Ruined King, Hextech Mayhem, Teamfight Tactics, Project L
League of Legends System Requirements
You need at least an Intel Core i3-530 or AMD A6-3650 with NVIDIA GeForce 9600GT or AMD HD 6570 or Intel HD 4600 to run League of Legends. However, you would want at least an Intel Core i5-3300 or AMD Ryzen 3 1200, combined with an NVIDIA GeForce 560 or AMD Radeon HD 6950 or Intel UHD 630 for the best gaming experience.
Minimum
OS: Windows 7, 8, 10
Processor: Intel Core i3-530 or AMD A6-3650
Memory: 2 GB RAM
Graphics: NVIDIA GeForce 9600GT or AMD HD 6570 or Intel HD 4600
Storage: 16 GB available space
Recommended
OS: Windows 10 64 bit
Processor: Intel Core i5-3300 or AMD Ryzen 3 1200
Memory: 4 GB RAM
Graphics: NVIDIA GeForce 560 or AMD Radeon HD 6950 or Intel UHD 630
Storage: 16 GB available space
If your existing gaming laptop doesn't meet the requirements and you need a new one, feel free to check on our guide where we talk about the best laptop for League of Legends.
Gameplay
League of Legends is an isometric multiplayer online battle arena (MOBA) game in which the player controls a "champion" with unique abilities, and more than 140 champions are eligible to play, releasing new champion characters regularly. Champions acquire levels by killing enemies and gaining experience points (XP) during a fight. In addition, items (let's say Immortal Shieldbow) may be purchased to improve the strength of champions and are purchased with gold, which players gain both passively and actively by destroying the opponent team's minions, champions, or defensive constructions. Items are purchased in the primary game mode, Summoner's Rift, through a shop menu that is only visible to players when their League of Legends champion is in the team's base. Each match is unique; levels and stuff do not carry over from one to the next.
In addition, Riot Games constantly buffs and nerfs characters to balance them out.
Summoner's Rift
Summoner's Rift the main game mode and the most popular in professional MOBA game play. A matching algorithm determines a player's skill level and produces a starting rank from which they may advance on the mode's ranked competitive ladder. There are nine tiers, with Iron, Bronze, and Silver being the least proficient and Master, Grandmaster, and Challenger being the most skilled.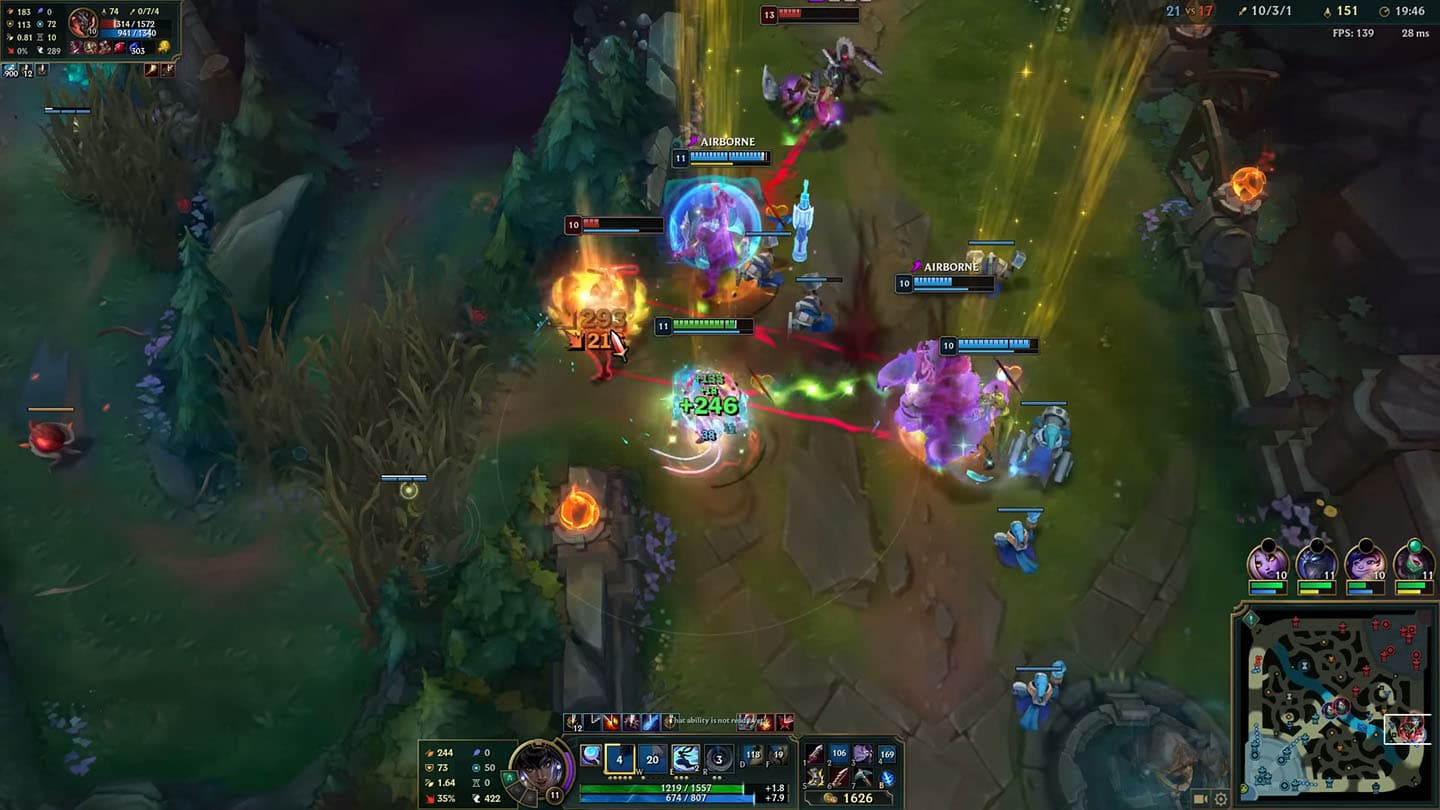 Two teams of five players attempt to destroy the opposing team's "Nexus," guarded by enemy champions with unique abilities and defensive "turrets." The Nexus of each team is in their base, which is where players begin the game and revive after being killed. Each team's Nexus generates non-player characters called minions, who move towards the opponent base along three lanes guarded by turrets: top, middle, and bottom.
Three "inhibitors" are located behind the third tower from the center of each lane in each team's base. Destroying one of the opponent team's inhibitors allows the assaulting team to damage the enemy Nexus and the two turrets protecting it by spawning stronger friendly minions in that lane.
The "jungle" comprises areas in between the lanes that are populated with "monsters" who, like minions, respawn at regular intervals.
Monsters, like minions, offer gold and XP when killed.
Within the river that divides each team's jungle is another, more powerful type of monster. Many players are required to fight these creatures and provide unique powers to their slayers' squad. For example, killing the Rift Herald grants a powerful ally unit, slaying dragons grants permanent strength enhancements, and defeating Baron Nashor grants stronger, more durable minions.
Even though the game does not specify where players must go, norms have developed over the game: one player in the top lane, one in the mid lane, one in the jungle, and two in the bot lane.
In a lane, players kill minions to get gold and XP (a process known as "farming") while attempting to prevent their opponent from doing the same.
A fifth champion, referred to as a "jungler," harvests jungle monsters and, once powerful enough supports their teammates in a lane.
Matches in Summoner's Rift can take anywhere from 15 minutes to an hour.
League of Legends – Leading Game in eSports
The League of Legends World Championship is Riot Games' annual professional League of Legends world championship event, held at the end of each season. The Summoner's Cup and a multi-million dollar championship reward are up for grabs as teams battle for the title of champion. The competition has been recognized for its ceremonial performances and dramatic and emotional aspect, which has garnered international interest.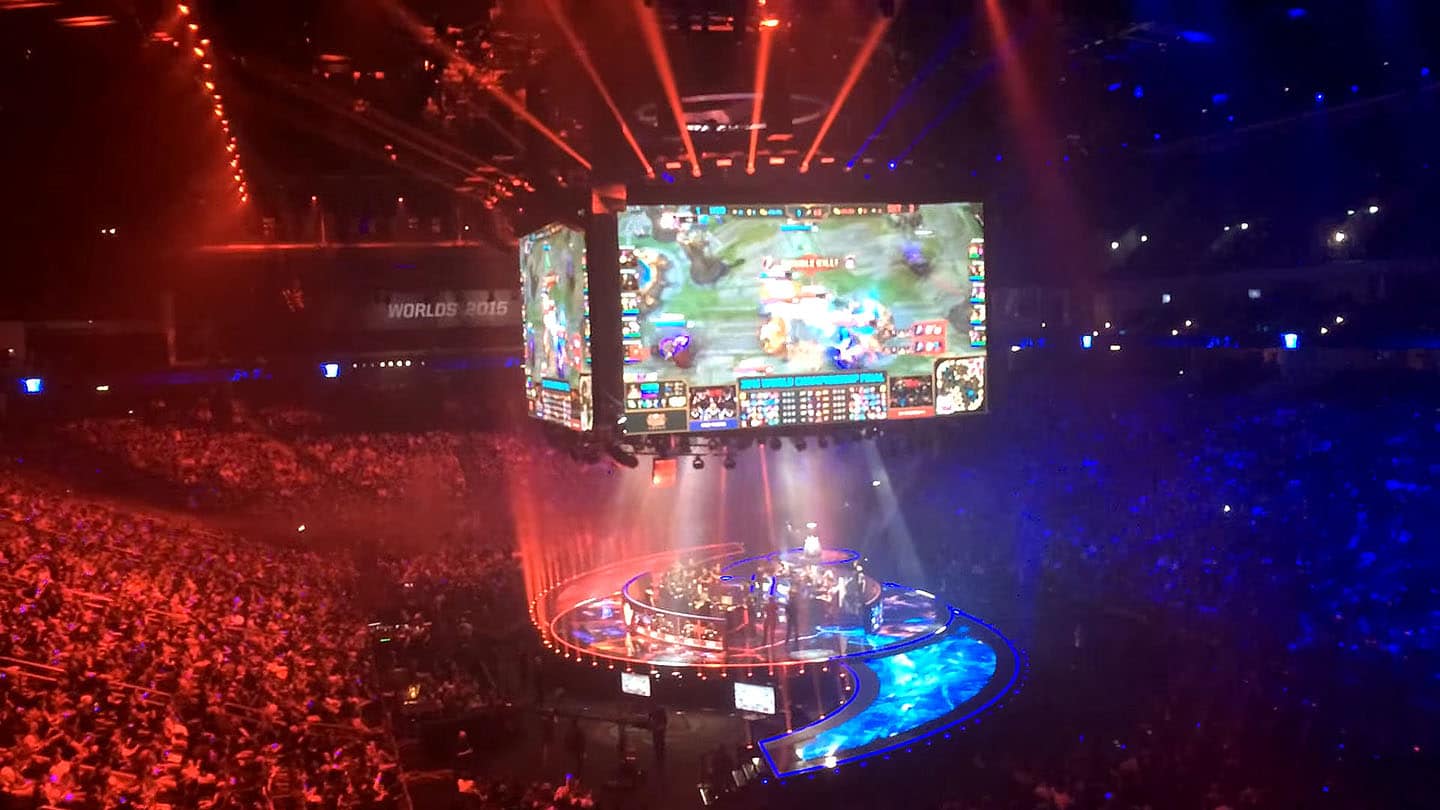 The first professional league Championship took place in June 2011 at Dreamhack Summer 2011, with a prize fund of $100,000. The event featured eight teams from Europe, North America, and Southeast Asia. The event's streaming broadcast attracted over 1.6 million fans, with a high of over 210,069 simultaneous viewers in the final.
The League of Legends World Championships has grown in popularity, becoming one of the world's most prominent and watched events and the most played video game.
Every year, the event moves its locations to different major countries and regions.
League of Legends News and Guides
If you are in looking for a new gaming laptop and want to know what…
To play League of Legends MOBA game smoothly without any stuttering, your gaming PC or…