Lost Ark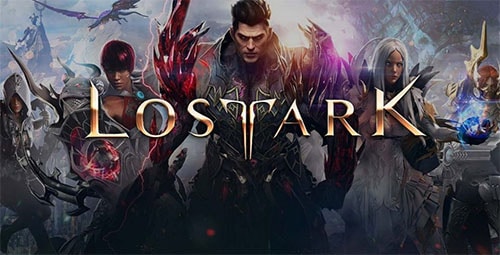 Developer: Smilegate RPG
Publisher: Amazon Games
Release Date: February 11, 2022 (NA and EU)
Genre: MMO Action RPG
Platforms: Microsoft Windows
Engine: Unreal Engine 3
Lost Ark is a massively multiplayer online action role-playing (MMOARPG) video game set in a 2.5D fantasy world, produced by Smilegate RPG, a game production division of Smilegate. It was first released on December 4, 2019, but only in the South Korean area. After great success, Lost A was also launched on February 11, 2022, in North America, South America, and Europe, published by Amazon Game Studios (also known for developing and releasing the New World MMORPG). It became the second most played game on Steam within 24 hours of its release.
Lost Ark System Requirements
Minimum System Requirements
OS: Windows 10 64-bit
Processor: Intel Core i3 / AMD Ryzen 3
Memory: 8 GB RAM
Graphics: NVIDIA GeForce 460
Storage: 50 GB+ available space
Recommended System Requirements
OS: Windows 10 64-bit
Processor: Intel Core i5 / AMD Ryzen 5
Memory: 16 GB RAM
Graphics:
1080P FHD: NVIDIA GeForce GTX 660, NVIDIA GeForce GTX 1050, AMD Radeon RX560 2G
1440P QHD: NVIDIA GeForce RTX 2070, AMD Radeon RX5700XT
Ultra Specs (4K, UHD): NVIDIA GeForce RTX 2080, AMD Radeon RX 6800
Storage: 50 GB + available space
If your existing gaming laptop doesn't meet the requirements and you need a new one, feel free to check on our guide about the best laptops for Lost Ark.
Lost Ark now available in North America, Europe, Latin America, and Oceania, thanks to Amazon Games and Smilegate RPG.
This Korean MMO game was first released in the South Korean region on December 4, 2019. Amazon Games and Smilegate RPG have released Lost Ark for PC on Steam as of February 11, 2022, allowing players to explore the country of Arkesia. There are more Lost Ark servers now and they translated and localized the massive Lost Ark realm, with millions of active players in Korea, Russia, and Japan. Amazon Games has released the award-winning RPG across North America (United States and Canada), Europe, Latin America, Australia, and New Zealand for the first time, including texts and dialogues in English, French, German, and Spanish for players to choose from.
Lost Ark Gameplay
Lost Ark is an MMOARPG (massively multiplayer online action role-playing game) that combines several popular genres into one thrilling action combat game.
There are PvE and PvP arenas and daily and weekly content in this top-down, isometric RPG. A player can exploring new islands by boat, building his Stronghold, honing trade skills, and trading at the auction house are viable options.
A player gets to know his classes by leveling up the character throughout a 15-20 hour storyline, including several quests and dungeons. There are three levels of content in the endgame after you've reached level 50, Tier 1, Tier 2, and Tier 3. The North American and European versions of the game will have all three levels accessible at launch, and they raised the level cap to level 60. And after reaching max level, the grinding for new and better gear begins. There are a variety of end-game activities, including raiding, dungeon crawling, dailies and weeklies, PvP, and so on.
Classes in Lost Ark
For each of the five main classes, there are subclasses or advanced classes, picking up at level 10.

Here's a quick rundown of Lost Ark's many classes.
Warrior:
A traditional melee tank/DPS class. The Gunlancer is one of the game's most tanky classes, while advanced class Berserker provides damage and the Paladin serves as hefty, aggressive support.
Martial Artist
These savage fighters are very agile and can inflict a lot of damage. For each of the four advanced classes, you may choose either a male or female characters. They have a lot in common, yet they're just a little different.
Gunner
Strong damage-dealing ranged characters, such as an Artillerist with rocket launchers or an Archer with arrows.
Mage
Summoner with high damage output, as well as Bard, the game's primary support class.
Assassin
Fast-paced, heavy-damage class
Lost Ark Endgame Content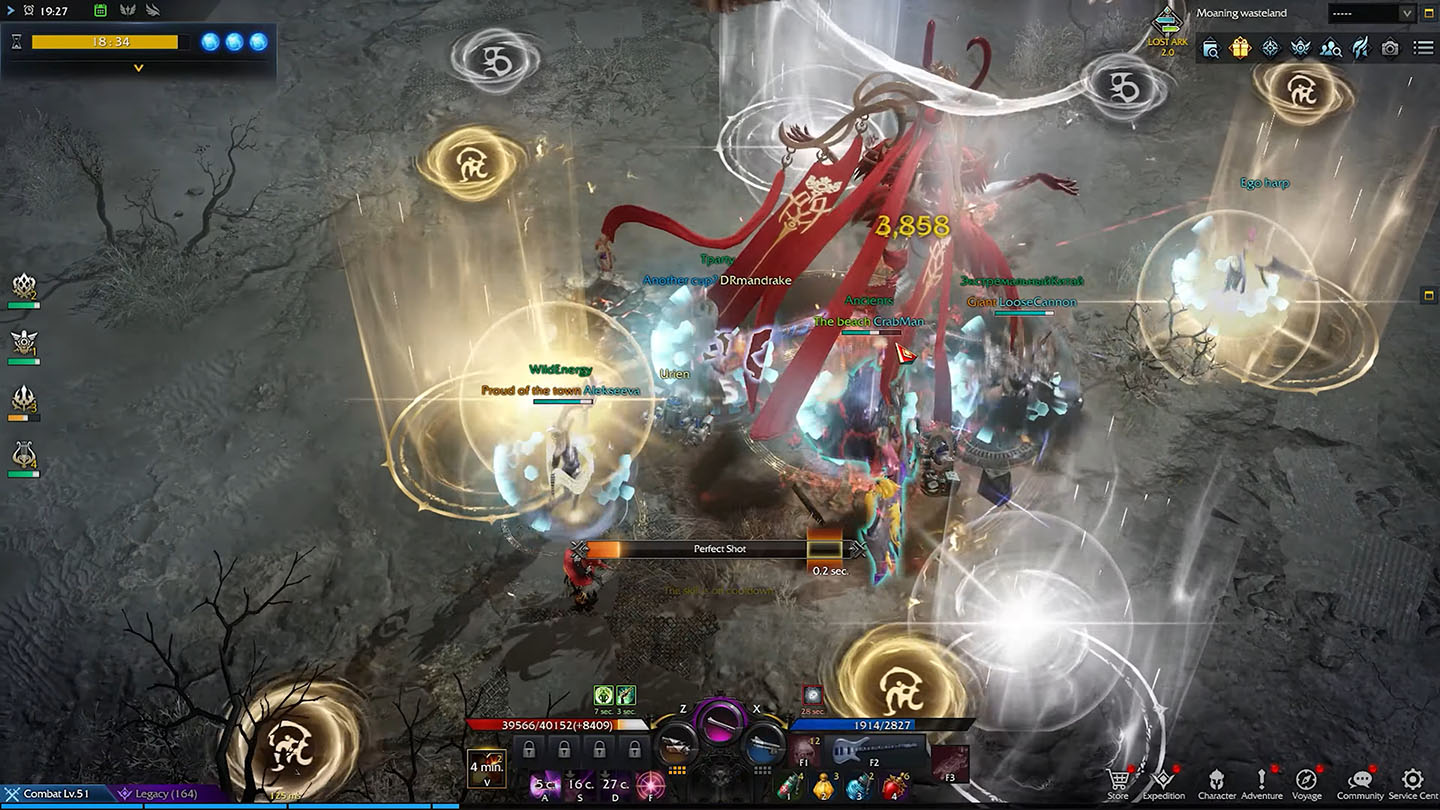 After reaching the max level, players may engage in various endgame activities and gain awards.
Chaos Dungeons
Once reaching maximum level, a player gets access to the PvE mode called Chaos Dungeons, which should be a priority. In this mode, players combat waves of enemies in three stages. Then, if they want to advance to the next round, they must defeat these waves within a five-minute time limit. There are a variety of prizes for completing a Chaos Dungeon, including gear, honing materials, and more. Obviously, better rewards are to be earned by engaging in higher-level dungeons.
Guardian Raids
The PvE component of Lost Ark's endgame content, known as Guardian Raids, requires players to find and fight a Guardian boss on a map before the timer expires. Like the Chaos Dungeons, Guardian Raids are unlocked at the maximum level, but only after clearing a few Chaos Dungeons.
Towers
Towers, another single-player PvE game in Lost Ark, requires players to complete particular goals to advance through each tower level.
The fights get more challenging as you go through the levels, but the prizes are higher when you succeed.
To destroy waves of foes on each level, towers must strategize and use every tool and equipment they have at their disposal. If they finish a level within the time restriction, they'll get a prize before moving on to the next.
Participating in a Tower gives players the most crucial prize: Skill Point Potions. Leveling up your Skill Tree and getting the most out of the skills you use requires these Skill Point Potions.
Abyss Raids
Abyssal Dungeons are one of the most difficult to accomplish. Despite their complexity, prizes like gear items, currency, upgrade materials, and more may be precious to your character's development. You'll be able to find better goods and resources in the Abyssal Dungeons as you progress up the tiers by upgrading your gear.
Lost Ark News and Guides
To play Lost Ark smoothly without any stuttering, your gaming PC or a laptop must…
Are you looking for a new laptop to play Lost Ark, and are you unsure…