As being part of Amazon Associates, we may get paid if you buy something through links on our site.
Ares Galaxy Team
5 Best Laptops for Lost Ark – Play At Highest Frame Rates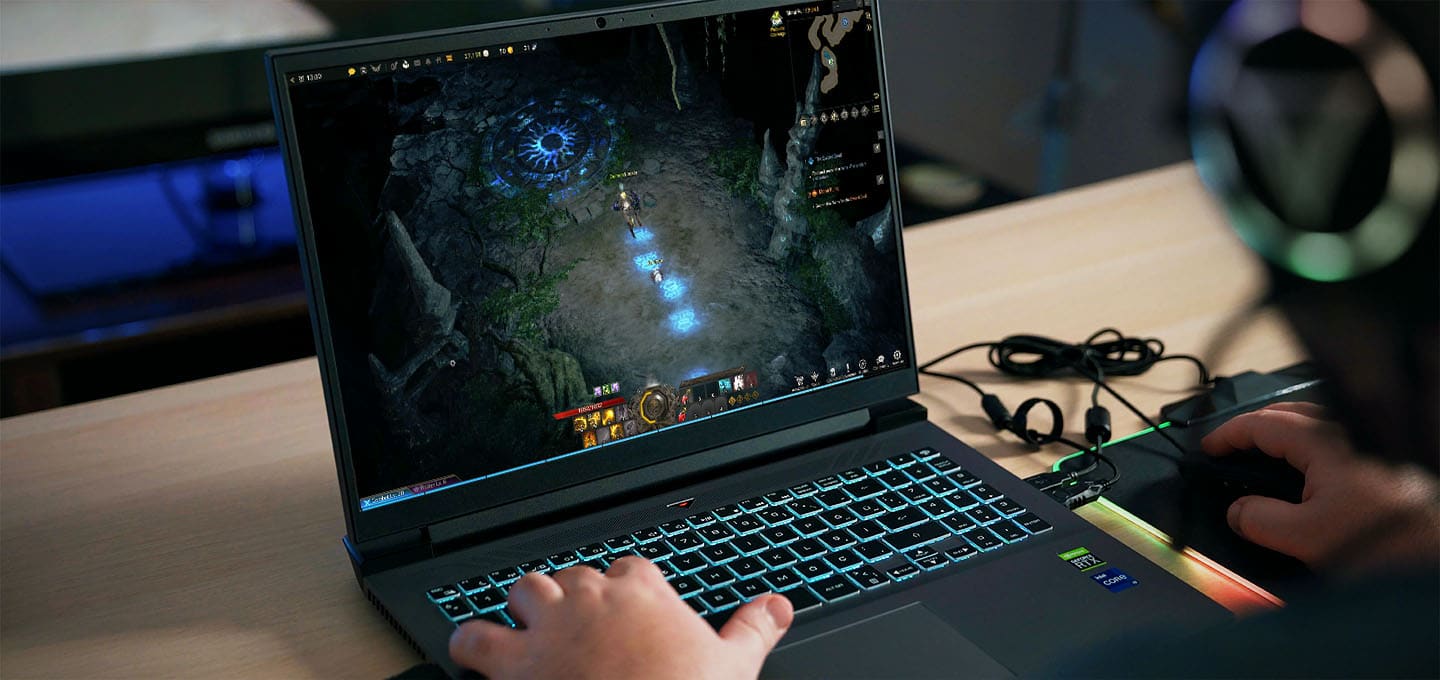 Are you looking for a new laptop to play Lost Ark, and are you unsure which one to pick? Dont's worry, as here in this buying guide, with our list of the five best laptops for Lost Ark, we may help you decide.
Lost Ark, a highly popular MMO Action RPG game that first got public in the Southern Korea region, was finally published by Amazon Games for Western players. The game is primarily focused on PvE but features PvP elements as well. It's an intense game, and to be the most competitive and provide you with the greatest possible gaming experience, Lost Ark must run on a laptop at the maximum possible frame rate without any visual stuttering, frame dropping, or other issues. Always, when it comes to video games, the higher the number of frames per second (fps) the PC can output to the display, the better.
It's crucial for the gameplay to have flawless real-time rendering at the maximum frame rate possible. The more frames per second you see, the more quickly you can respond. Unfortunately, no matter how skillful you are, you'll never get it perfect as long as terrible visuals and low frame rates interfere with the gameplay.
To help you decide which is the best laptop worth your money, we scoured the market and came up with a shortlist of five. Within each price range, we hand-picked a machine that meets the official Lost Ark system requirements and can thus run Lost Ark smoothly with high framerates.
Lost Ark System Requirements
From Lost Ark Official System Requirements Webpage
Minimum System Requirements
OS: Windows 10 64-bit
Processor: Intel Core i3 / AMD Ryzen 3
Memory: 8 GB RAM
Graphics: NVIDIA GeForce 460
Storage: 50 GB+ available space
Recommended System Requirements
OS: Windows 10 64-bit
Processor: Intel Core i5 / AMD Ryzen 5
Memory: 16 GB RAM
Graphics:
1080P FHD: NVIDIA GeForce GTX 660, NVIDIA GeForce GTX 1050, AMD Radeon RX560 2G
1440P QHD: NVIDIA GeForce RTX 2070, AMD Radeon RX5700XT
Ultra Specs (4K, UHD): NVIDIA GeForce RTX 2080, AMD Radeon RX 6800
Storage: 50 GB + available space
Note: Keep in mind that laptop CPUs and GPUs are around 20% weaker than the ones in gaming PC build.
What computer parts to consider when searching for the best laptop for Lost Ark?
The most important computer parts of any decent gaming laptop are undoubtedly the graphics card and processor. However, there is more to take into consideration.
Graphics Card (or GPU)
Lost Ark is not a very demanding game. Most latest mid to high-end graphics cards can achieve playable frame rates on higher resolutions and settings, especially when the game runs on DirectX 11.
Nvidia Geforce GTX or Nvidia Geforce RTX for Lost Ark? What is the difference?
The key difference between Nvidia GeForce GTX and Nvidia GeForce RTX is that GTX cards employ the shared Turing architecture for high performance. RTX cards, on the other hand, include RT and Tensor cores and real-time Ray Tracing rendering techniques for more realistic gameplay.
There is no ray-tracing support at the time of writing. However, as more and more developers incorporate this rendering technique in their games, Smilegate RPG may add it with a special patch later on.
Processor (or CPU)
Thankfully, nothing is too daunting about Lost Ark's CPU requirements. There aren't any specifics on the CPU needs, but given how generous the game's graphics card requirements are, our benchmarks show that you don't need the greatest gaming CPU on the market to play Lost Ark. The recommended gaming laptops listed here all have higher-tiered CPUs to run Lost Ark easily.
AMD Ryzen or Intel Core for Lost Ark?
Whether running Lost Ark on AMD Ryzen or Intel Core processor doesn't really matter, as neither will make much difference if they are within the same processor power range. The most important thing is that the CPU must be within the system requirements.
System Memory or RAM
Lost Ark is quite RAM-hungry as it requires at least 8GB to run, with 16GB being recommended for optimum performance.
Display
Resolution: The higher the resolution, the more you see. Having more pixels per inch (PPI) results in more pixel information, creating a high-quality, crisp image.
At least FullHD (1920 x 1080 pixels) is recommended for the best gaming experience.
Refresh rate: Today's dedicated graphics cards are capable of real-time rendering way above 60 fps. To see things more fluently (especially for fast camera movement) and to actually benefit from high frames per second, a refresh rate of a display must be as high as possible. For the smoothest gameplay, conventional 60 Hz (which may be interpreted as 60 fps) displays are not enough, and today we can find laptops with displays capable of up to 300 Hz. At least 120 Hz is recommended.
What is a good frame per second for Lost Ark?
The lowest frame rate at which a game may still be enjoyed is usually set at 30 FPS. However, 60 FPS+ is generally the ideal target since the game feels more fluid and responsive, and you benefit a lot in competitive games.
Storage
Lost Ark requires at least 50GB of free space. We recommend at least 512GB SSD drive, especially for those who want some other game installed on your system, and 256GB may be too small.
And please forget the word "HDD." 😉
Will the cooling aspect of the laptop affect your playing Lost Ark?
Yes, it will. To run Lost Ark smoothly, you want your CPU and GPU, both at maximum clock speed. Suppose reaching critical temperatures, the CPU and GPU dynamically under-clock to protect the system from damage due to excessive heat. And when the CPU has to underclock, it will affect the frame rates of a game.
This is why gaming laptops must have an effective cooling system to prevent the throttling, resulting in fps drop.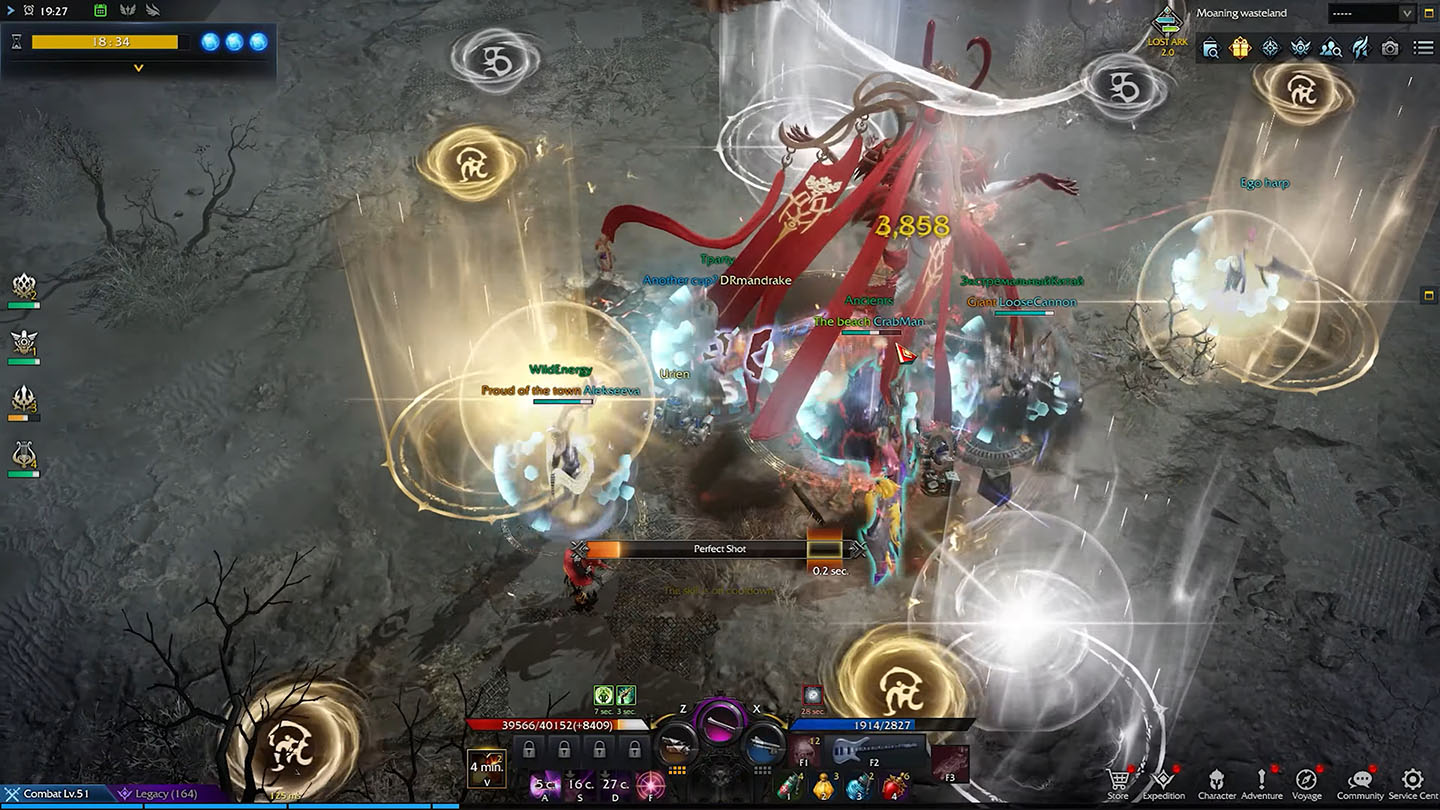 ---
What is the best Lost Ark laptop?
When buying a new gaming laptop, it very much depends on how much you are willing to spend. We compiled a list of the best laptops for Lost Ark that are the best in each price range. Sorted by the price, all the laptops listed here are very well capable of running Lost Ark smoothly to enjoy the game to the fullest.
Even if you one day got bored of Lost Ark, you would end up having a decent gaming laptop to run any other AAA titles.
They all feature the newest RTX GPUs to support the Ray Tracing rendering technique.
Verdict: What are the best laptops for Lost Ark
So to answer question, what is the best laptops for Lost Ark. It pretty much all depends on the budget you are willing to spend on a new gaming laptop to run Lost Ark. A good starting point would be meeting at least the recommended system requirements. However, minimum requirements are based on what developers define as playable at the lowest graphic settings values. In contrast, the recommended requirements are what is needed to run a game with decent or highest graphical settings with a high enough frame rate for the best gaming experience.
If your budget is limited, stick to our recommended laptop for Lost Ark. Otherwise, you may aim for higher-tiered pricier gaming laptops, so you can crank up graphics settings to the max and still enjoy smooth gameplay with the highest frames per second possible.