As being part of Amazon Associates, we may get paid if you buy something through links on our site.
Ares Galaxy Team
Best Laptop for Valorant in 2022 – Top 5 Picks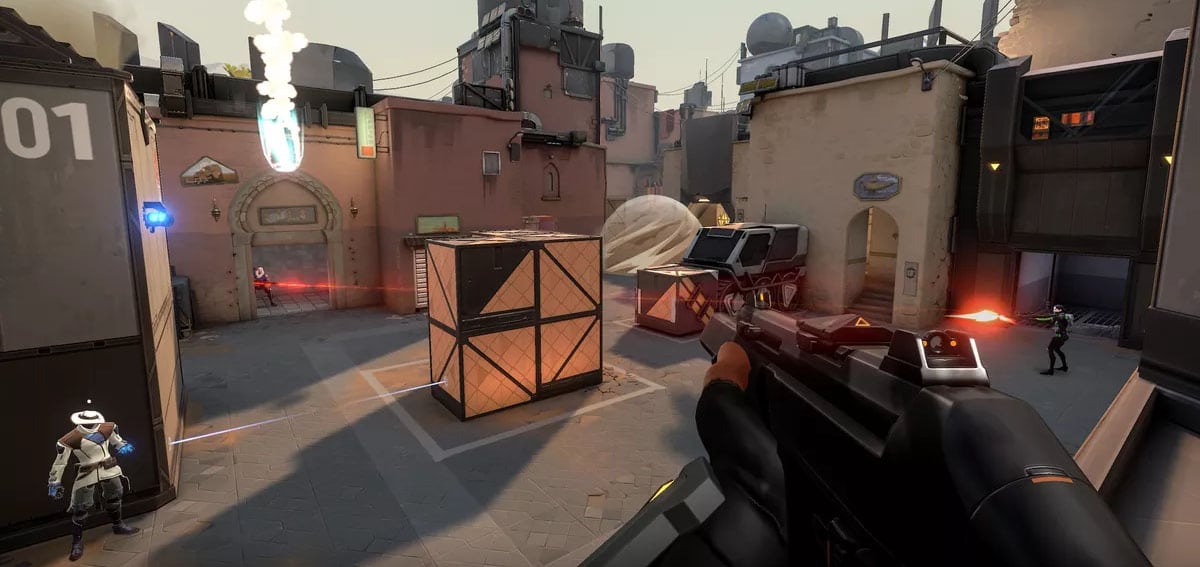 Valorant is a 5v5 character-based tactical shooter with hypernatural powers where one team attacks and the other defends. It's been developed by the creators of League of Legends, Riot Games. Here in this guide, we will be listing 5 of the best gaming laptops for Valorant. For playing a game like this on a laptop, you will need a decent machine with specifications within recommended requirements.
Valorant System Requirements
From Valorant Official System Requirements Webpage
RECOMMENDED 60+ FPS REQUIREMENTS

Operating System: Windows® 7/8/10 64-bit
Processor: Intel Core i3-4150
Video: Nvidia Geforce GT 750
Memory: 4GB RAM (8GB if using supported integrated graphics)
HIGH-END 144+ FPS REQUIREMENTS
Operating System: Windows® 7/8/10 64-bit
Processor: Intel Intel Core i5-4460 3.2GHZ
Video: Nvidia Geforce GTX 1050 Ti
Memory: 4GB RAM (8GB if using supported integrated graphics)
Note: Keep in mind that laptop CPUs and GPUs are around 20% weaker than the ones in deskops.
What computer parts to consider when buying a gaming laptop for Valorant?
The most important computer parts for a decent gaming laptop are undoubtedly a graphics card and a processor.
Graphics Card (or GPU)
Even though Valorant can probably run on a toaster, it's still a competitive multiplayer game where every frame per second counts. In the official system recommendations, at least GTX 1050 Ti is needed for competitive gameplay, which is around the same as the GTX 1650 mobile version performance-wise (you may want to check the performance graph here). So an Nvidia GTX 1650 is a good starting point.
Processor (or CPU)
Valorant is not that demanding in terms of CPU power. All the laptops listed here are equipped with more than a powerful processor enough to run the game smoothly as the recommended CPU is only Intel Core i5-4460, which sits in a high mid-range group of CPUs nowadays.
Display
Regarding resolution: It's simple. The more resolution display has, the more you see. For any gaming (and for basic home usage as well) the recommended resolution is Full HD or 1920 x 1080 pixels. I wouldn't advise you to go below that. They are still laptops on the market with standard 19:9 with only 1366 x 768 px, but I urge you to avoid them as it would be a shame to have a decent gaming laptop with a crappy display.
Refresh rate: Today's dedicated graphics cards are capable of real-time rendering way above 60 fps. To see things more fluently (especially for fast camera movement) and to actually benefit from high frames per second, a refresh rate of a display must be as high as possible. For competitive gameplay, conventional 60 Hz (which may be interpreted as 60 fps) displays are not enough, and today we can find laptops with displays capable of up to 300 Herzs. At least 120 Hz is recommended.
Here's a great video from Nvidia explaining why high FPS matters:
---
Lists of Best Gaming Laptops for Valorant
When buying a new gaming machine, it very much depends also on your budget. We compiled a list of laptops that are the best in each price range. Sorted by the price, all the laptops listed here are very well capable of running Valorant smoothly to really enjoy the game to the fullest.
Acer Nitro 5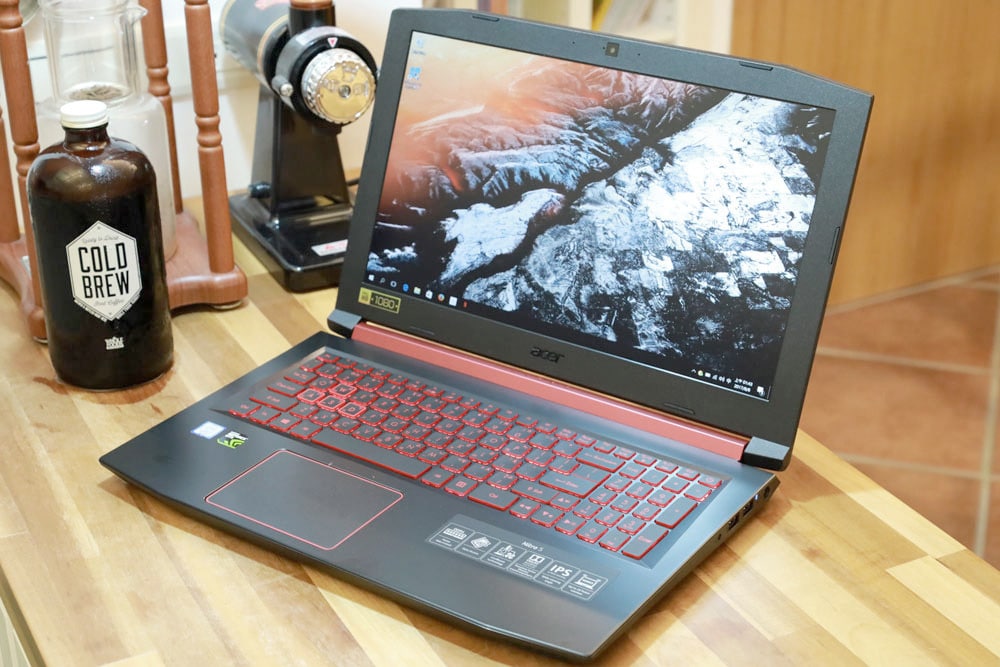 Key Specifications
CPU: i5-10300H | GRAPHICS CARD: NVIDIA GeForce RTX 3050 4GB GDDR6 VRAM | MEMORY: 8GB DDR4 | DISPLAY: 15.6", 144Hz, Full HD, IPS | STORAGE: 256GB NVMe SSD | OS:Windows 11 Home
The updated Acer Nitro 5 is a reliable gaming laptop for casual gamers who want middle-tier performance at an entry-level price.
The laptop's plastic body is a bit chunky, but the hardware more than makes up for the chassis. Although The Nvidia GeForce RTX 3050 is not the most powerful GPU, it is a new Ampere Graphics card and with a 10th Gen Intel Core i5 processor, makes this laptop powerful enough to play the games at Full-HD 1080p at decent framerate.
8GB of RAM and 256GB of SSD storage space may be low for some gamers, but there's plenty of room for an upgrade. There's an additional RAM slot to expand it to 16GB (up to a max of 32GB). There's also an extra empty M.2 slot plus a 2.5-inch drive bay for SATA drives to easily upgrade the storage space.
PROS
Solid specs for a budget laptop
Upgradeable
CONS
Hot and loud under load
Only 256GB of storage
---
ASUS TUF Gaming A15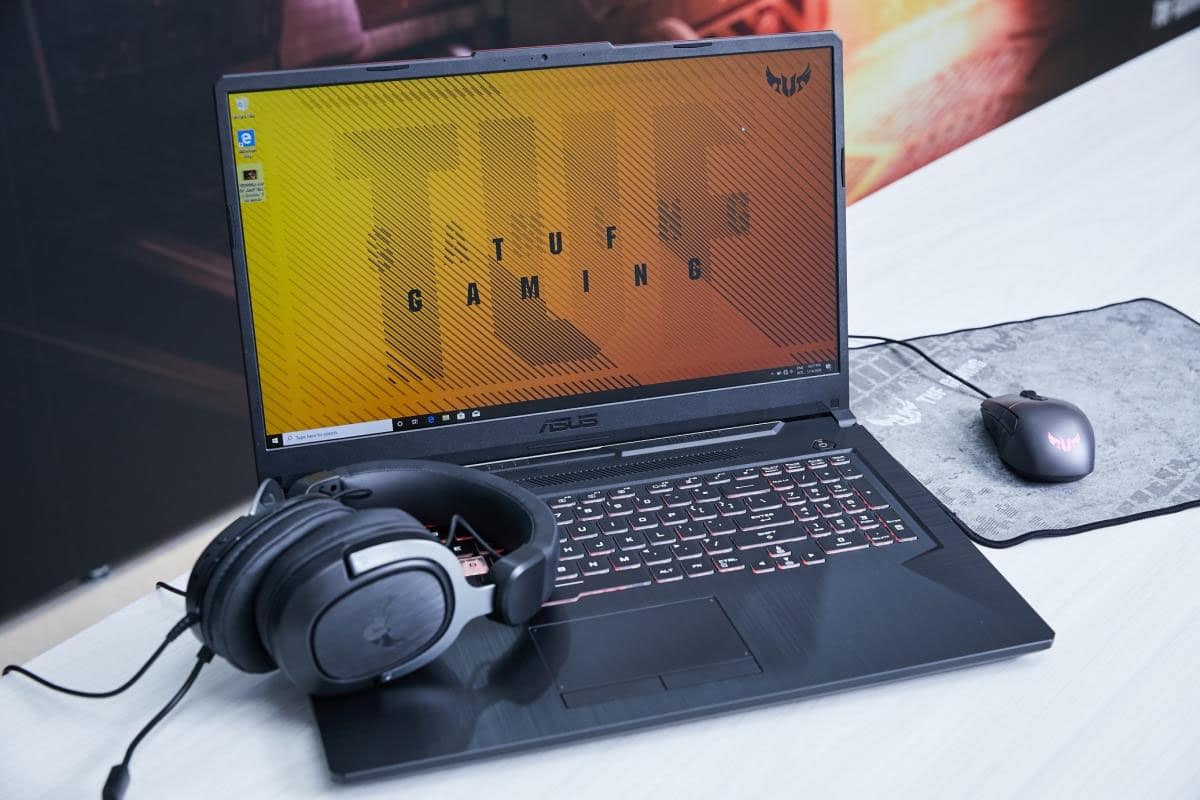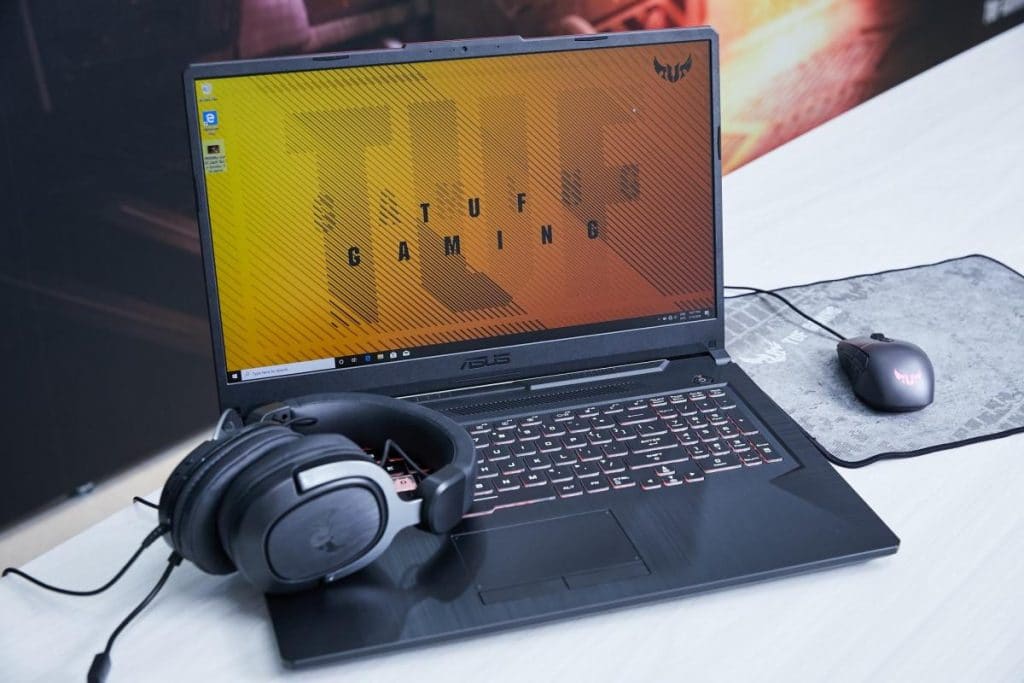 Key Specifications
CPU: AMD Ryzen 7 4800H | GPU: NVIDIA GeForce GTX 1660 Ti | MEMORY: 16GB DDR4 | DISPLAY: 15.6", 144Hz, Full HD, IPS-Level | STORAGE: 512GB NVMe SSD
The Asus TUF A15 offers excellent value for the price. It's not the cheapest gaming laptop in the world, but it manages to provide build quality and performance that its mid-range and budget rivals lack. This laptop is excellent for people who play a lot of competitive esports., thanks to a 144 Hz monitor for fast response times.
Asus' TUF lineup of gaming laptops makes a big deal of their military-grade durability as these laptops feel like they'd last a long time, and it means you can carry around without worrying about it getting damaged.
---
Acer Predator Helios 300
Key Specifications
CPU: i7-11800H | GRAPHICS CARD: NVIDIA GeForce RTX 3060 6GB GDDR6 VRAM | MEMORY: 16GB DDR4 | DISPLAY: 15.6", 144Hz, Full HD, IPS | STORAGE: 512GB NVMe SSD | OS: Windows 11 Home
The Acer Predator Helios 300 is unquestionably one of the most popular and best-selling gaming laptops for the past few years for two straightforward facts. It's affordable, and it's powerful.
Of course, to maintain a relatively low price, there are a few signs where Acer kind of cut corners, the speakers, for example. They are pretty unimpressive. Also, the dual-fan cooling system must be tuned to the max to dispose of the heat effectively.
However, the main thing to focus on here is that this gaming laptop is very powerful for the price. With a powerful 11th Gen. Intel Core i7 and Nvidia Geforce RTX 3060 under the hood, it's powerful enough to run the most demanding games even at the highest graphic settings. It also has a 144Hz refresh rate screen with very accurate color reproduction, which you only see in higher-price range machines.
If you're on a limited budget with the Acer Predator Helios 300, you can't ask for a better deal.
Gameplay on Acer Predator Helios 300
This gameplay is from 2019 version of Acer Predator Helios 300, containing an i7-9750H processor and GTX 1660 Ti graphics card. Meaning with newer 2020 version, it runs even slightly better.
---
MSI GP65 Leopard
Key Specifications
CPU: Intel Core i7-10750H | GPU: NVIDIA GeForce RTX 2070 | MEMORY: 16GB DDR4 | DISPLAY: 15.6″, 144Hz, Full HD, IPS-Level | STORAGE: 512GB NVMe SSD
The MSI GP65 Leopard represents an excellent value and is a great all-around laptop for gamers. The bright display backlight and 144 Hz refresh rate, powered by an Nvidia RTX 2070, makes gaming remarkably enjoyable.
The machine has one of the most color-accurate screens in this price range, making it an excellent choice of content creations. The gaming performance is sure going to satisfy gamers for quite a while.
---
Categories:
Biaggio Valente

Founder / CEO
Information engineer, gaming enthusiast, forklift driver. He's an expert in computer hardware, and no PC or laptop can handle the strain of his rigorous testings.

email: [email protected]