As being part of Amazon Associates, we may get paid if you buy something through links on our site.
Ares Galaxy Team
Best CPU for GIGABYTE A520I AC Motherboard in 2023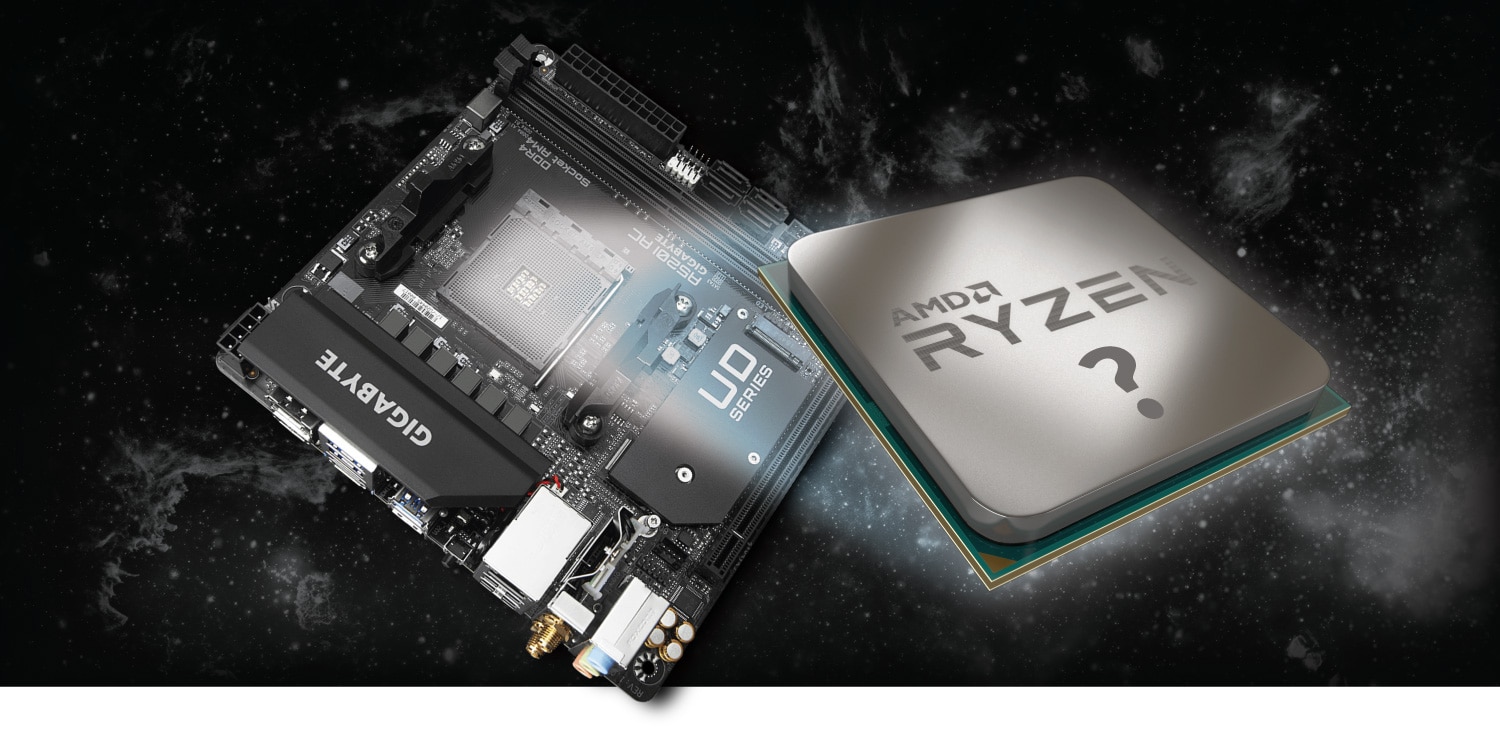 Do you own a PC with a GIGABYTE A520I AC motherboard and want to upgrade it with the best CPU this motherboard can support? Or do you just have this motherboard lying around and want to know what CPU to pair with it?
This post will help you get the maximum performance out of your motherboard so you won't face any bottlenecks while gaming or performing any other intensive tasks.
When deciding to buy a new piece of hardware, budget is always a concern, so we've made sure to recommend CPUs that are both powerful and affordable. That's why we did not only check which CPU is the most powerful one this motherboard supports. But we picked the three best CPUs for GIGABYTE A520I AC, each from one of the Ryzen 5, Ryzen 7, and Ryzen 9 series.
GIGABYTE A520I AC Motherboard

This motherboard is based on an AMD A520 chipset and has an AM4 socket that supports AMD Ryzen processors. Intel is not an option here, of course.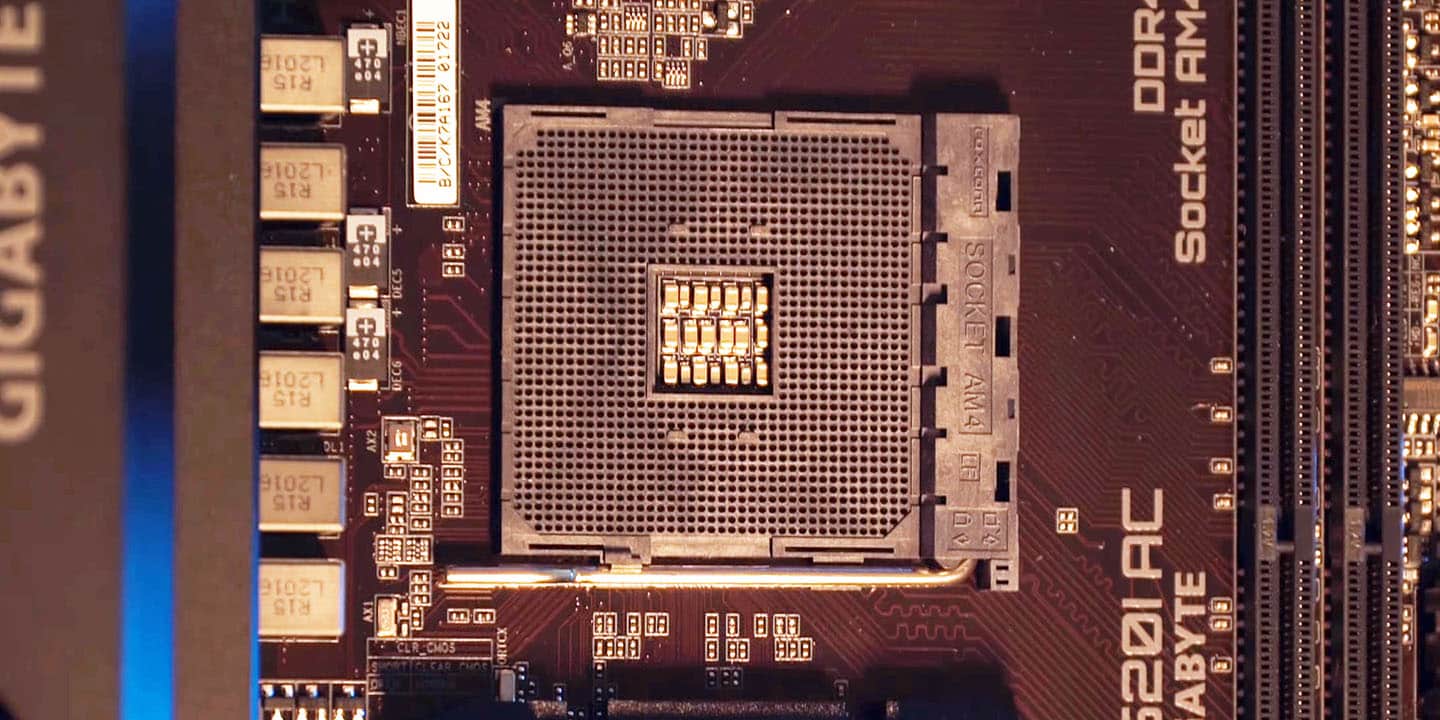 There are multiple series of Ryzen CPUs: Ryzen 3, 5, 7, and 9. However, we don't recommend any Ryzen 3 processors for this motherboard as they are not powerful enough, and you may face bottlenecks.
Best CPUs for GIGABYTE A520I AC
Important: To support the CPUs listed here, your GIGABYTE A520I AC motherboard must have BIOS updated to at least version F10.
GIGABYTE constantly adds support for new CPUs to their motherboard via BIOS updates. It's recommended to update BIOS to the latest version.
You may also want to clear CMOS and reset BIOS to factory defaults before installing a new CPU.
AMD Ryzen™ 5 5600X
The AMD Ryzen 5 5600X is the perfect choice for your GIGABYTE A520I AC motherboard if you want to stay within the most affordable Ryzen 5 series. It has 6 cores and 12 threads, and its base clock is 3.7 GHz which can boost up to 4.6 GHz. It's a high mid-range CPU that will offer you smooth gaming and good overall performance.
The AMD Ryzen 5 5600X has a TDP of 65 W and comes with a Wraith Prism cooler, which is a decent air cooler. However, if you want to push the CPU to its limits, we recommend getting a better aftermarket cooler.
AMD Ryzen™ 7 5800X
The best CPU that you can pair with the GIGABYTE A520I AC motherboard if you are looking for a powerful yet affordable option. The AMD Ryzen 7 5800X is an 8-core/16-thread processor with a base clock of 3.8 GHz and a boost clock of up to 4.7 GHz. This processor is considered the best bang for the buck.
AMD Ryzen™ 9 5950X
According to benchmarks, the best CPU for GIGABYTE A520I AC motherboard is AMD Ryzen 9 5950X. It is absolutely the most powerful CPU this motherboard supports. It is a 16-core, 32-thread processor with a base clock of 3.4 GHz and a boost clock of 4.9 GHz. One of the best processors on the consumer market offers outstanding performance and can handle any task you throw at it, whether it is gaming, video editing, or 3D rendering.
It has a total cache of 72 MB and a TDP of 105W. Cooler is not included, and it is recommended to use liquid cooling, especially if you plan to overclock.
How can we determine what are the best CPUs to pair with the GIGABYTE A520I AC motherboard?
1. First, we go to the official GIGABYTE website. Under the specification page for the GIGABYTE A520I AC motherboard, we find the section that lists all the supported CPUs.
2. We go to cpubenchmark.net from PassMark Software. They have great benchmarking tools and a database of over 1 million CPU performance tests. Checking the CPU Marks and price/performance ratio, we handpick the three best CPUs, each from Ryzen 5, 7, and 9 series. In this case, these are Ryzen 5 5600X, Ryzen 7 5800X, and Ryzen 9 5950X.

Recommended Coolers
Even though your existing CPU cooler should work just fine, we recommend getting a stronger cooler to keep your CPU temps in check, especially if you are about to overclock or perform tasks on your PC that push your CPU to its limits.
If your CPU of choice is AMD Ryzen 5 5600X, you may want to keep the stock Wraith Prism cooler that comes with it. It is a decent cooler if you are not planning to overclock.
For AMD Ryzen 7 5800X, and Ryzen 9 5950X, we recommend the following:
Recommended Air Cooler
Noctua NH-D15 chromax.black
The Noctua NH-D15 is widely known as the premium-quality quiet air cooler available today. Due to two large 140mm fans, it's exceptionally quiet. You can hear it only when the CPU is pushed to the limits.
It's pretty big, though. So make sure it should fit your PC case. (You can check the dimensions here.).
If this is a problem, you may check Noctua NH-U12A , a smaller version with 120mm fans. Also a premium cooler with excellent cooling performance.
Recommended Liquid AIO Coolers
In general, 360mm liquid cooling systems are considered the most powerful, as they provide the largest radiator surface area for dissipating heat. A bigger radiator can dissipate heat, enabling the system to handle high-end CPUs and overclocking with better efficiency and less risk of thermal throttling.
240mm and 280mm liquid cooling systems are still powerful and capable of handling most systems but may not have the same cooling performance as 360mm systems. But they are smaller and may fit in more PC cases.
It ultimately comes down to the specific needs of the system and the available space in the PC case.
Important: Before making a purchase, make sure you verify the specifications of your PC case.
240mm – Corsair iCUE H100i Elite Capellix
Corsair iCUE H100i Elite Capellix is a good choice for a liquid CPU cooler due to its high performance and efficient cooling. It's also one of the most silent 240mm coolers, making it ideal for users who prioritize low noise levels. The Corsair iCUE software also allows for fan speed and RGB lighting customization.
280mm – Arctic Liquid Freezer II 280
Arctic Liquid Freezer II 280 comes with a 280mm radiator and two 140mm fans providing efficient and quiet cooling.
The absence of RGB lighting allows for a more discreet system build, making it a good option for users who would prioritize quiet and impressive cooling performance over aesthetics.
360mm – NZXT Kraken Z73
NZXT Kraken Z73 is a good choice for a 360mm liquid CPU cooler due to its advanced features and impressive performance. One of its key features is the multi-option LCD pump face that displays real-time system data, providing a unique and customizable display.
The CAM software allows control over the pump and fan curves and pre-selected factory settings for easy optimization. However, it is worth noting that at 100% RPM of all three 120mm fans, the Kraken Z73 can get a bit noisy, but it can be balanced with the customizable fan curves.
Overall, the Kraken Z73 provides cooling performance, customization, and style, making it a good choice for enthusiasts and demanding users.
Verdict
Ultimately, the choice between the three processors should be based on your needs, available budget, and intended use.
The Ryzen 5 5600X is an excellent choice for users who prioritize cost-effectiveness and still want good performance for daily tasks and gaming. Ryzen 7 5800X provides higher performance for demanding tasks and is ideal for content creators and power users. And the Ryzen 9 5950X is the top-of-the-line option and is the most powerful GIGABYTE A520I AC motherboard can support. It provides the best performance for demanding tasks and enthusiasts.
---
Biaggio Valente

Founder / CEO
Information engineer, gaming enthusiast, forklift driver. He's an expert in computer hardware, and no PC or laptop can handle the strain of his rigorous testings.

email: [email protected]