As being part of Amazon Associates, we may get paid if you buy something through links on our site.
Ares Galaxy Team
The RTX A4500 Graphics Card From Nvidia Astonished Everyone.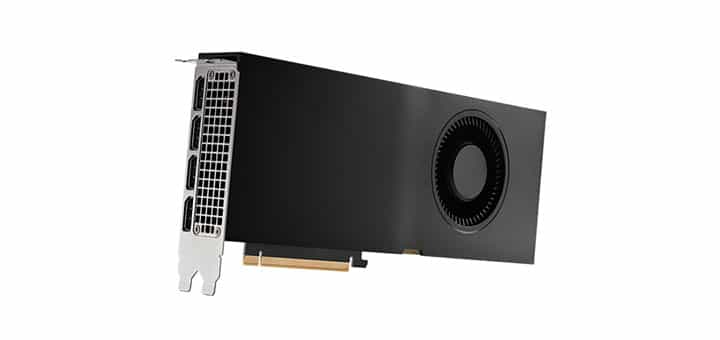 This time, Nvidia shocked everyone. Engineers have developed a unique graphics card for workstations. It belongs to the RTX A4500 series of graphics cards and will readily handle even the most challenging projects, particularly those involving graphic design.
The Nvidia RTX A4500 graphics card is built on a robust GA102 graphics processor with 7168 CUDA cores and 56 RT cores. The GDDR6 VRAM is an impressive 20 gigabytes. The graphics bus is 320-bit and has a data rate of 640 gigabytes per second. The Nvidia RTX A4500 is anticipated to be PCIe 4.0 x16 data bus compliant.
This unique piece of hardware has a 23.7 teraflops per second capability. The card requires extra power through an 8-pin interface since it uses up to 200 watts of electricity when fully loaded. The DisplayPort 1.4a interface is provided for connecting the screen, which can handle even the most challenging jobs with ease.
Of course, the intriguing Nvidia RTX A4500 graphics card will be aimed at workstations and small computers. We'll be able to purchase it starting at the end of November in the United States. The sale price of the novelty is yet to be announced.
---
Biaggio Valente

Founder / CEO
Information engineer, gaming enthusiast, forklift driver. He's an expert in computer hardware, and no PC or laptop can handle the strain of his rigorous testings.

email: [email protected]