Elden Ring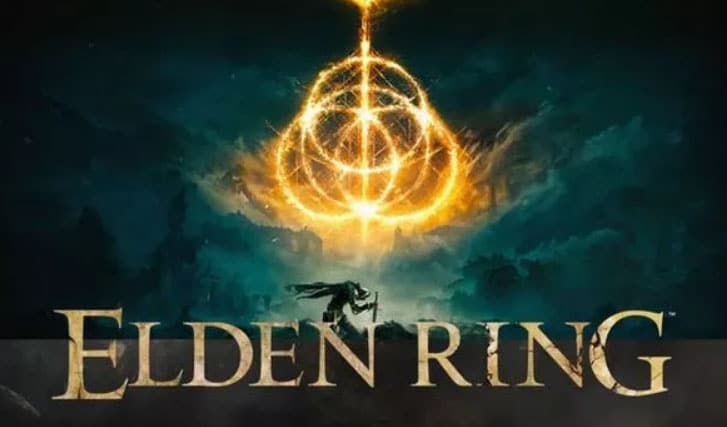 Elden Ring is a fantasy action RPG adventure video game with a fantasy theme that's a product of the collaboration of creator and game director of Dark Souls Hidetaka Miyazaki and creator of the Game of Thrones franchise, George R. R. Martin. It's been developed by Japanese video game development company FromSoftware, most known by Armored Core, Demon's Souls, and the rest of the Souls series.
This epic drama provides an entirely new open world that allows players to roam about freely. Many RPG aspects may be found here as well, including a vast range of weapons and spells as well as various tactics for dealing with your opponents.
A third-person action RPG set in a dark fantasy world focuses on the Elden Ring, a magical artifact that has been shattered.
Elden Ring System Requirements
MINIMUM REQUIREMENTS
OS: Windows 10
Processor: Intel Core i5-8400 | AMD RYZEN 3 3300X
Memory: 12 GB RAM
Graphics: Nvidia GeForce GTX 1060, 3 GB | AMD Radeon RX 580, 4 GB
Storage: 60 GB available space
RECOMMENDED REQUIREMENTS
OS: Windows 11/10
Processor: Intel Core i7-8700K | AMD Ryzen 5 3600X
Memory: 16 GB RAM
Graphics: Nvidia GeForce GTX 1070, 8 GB | AMD Radeon RX VEGA 56, 8 GB
Storage: 60 GB available space
If your existing gaming laptop doesn't meet the requirements and you need a new one, feel free to check on our guide about the best laptops for Elden Ring. Or if you are into dekstop gaming, here you can find out what are the best desktop pcs for Elder Ring.
Who is George R.R Martin?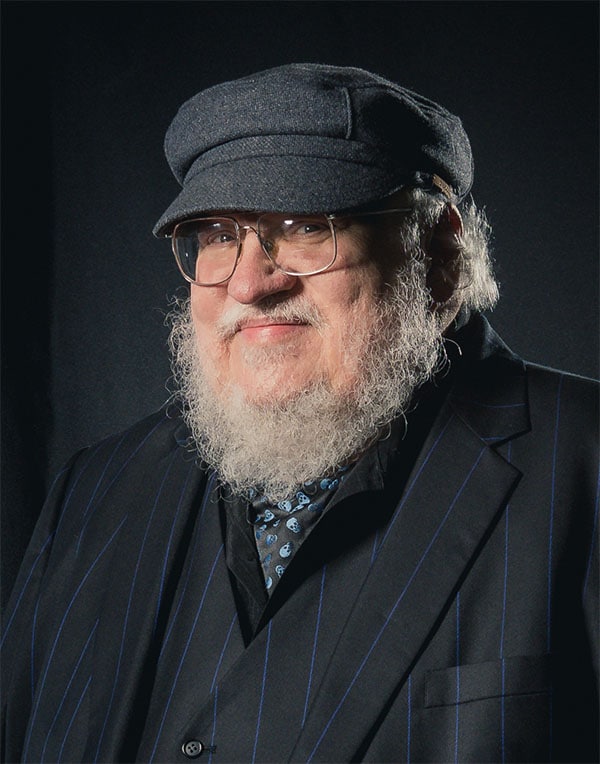 George Raymond Richard Martin (or GRRM) is an American author, screenwriter, television producer, and short story writer. He has a prestigious reputation, thanks mainly to his critically renowned fantasy book series, A Song of Ice and Fire. His writings established him as a master of the fantasy genre, and HBO's popular series Game of Thrones further added to his fame. Westeros is home to many civilizations, intriguing personalities, and rich heritage that inspires the current series of books. Many novels may be appreciated without fully comprehending the mythology, but George R. R. Martin's work would be incomplete without the complex histories and warring civilizations that inform it.
That's why Martin's participation in the newest FromSoftware game is so intriguing. While Game of Thrones fans may believe they'll never hear Martin's version of the conclusion, he's still sharing tales. When Elden Ring was unveiled at E3 in 2019, and George R. R. Martin's name was mentioned alongside the game director Hidetaka Miyazaki's.
In 2011, he was included in Time magazine's annual list of the 100 world's most influential people.
Is Elden Ring a Sequel to Dark Souls?
Elden Ring's gameplay seems quite similar to Dark Souls, leading many people to believe it is set in the same realm of the Souls game.
The gameplay displayed during the Elden Ring beta resembled that of Dark Souls 3. As a result, some fans are concerned that the game may fall short of the Bluepoint Games-developed PS5 version of Demon's Souls.
According to FromSoftware, Elden Ring is a spiritual successor to Demon's Souls, Dark Souls, and Bloodborne, but it's a new game within the SoulsBorne subgenre; hence it qualifies as a 'SoulsBorne' game.
Elden Ring's Fantasy World
The Lands Between
People who reside in The Lands Between, ruled by Queen Marika the Eternal, were blessed by the Elden Ring and the "Erdtree." Those blessed with the Elden Ring have a golden radiance in their eyes. But some of the blessed lost their grace were banished and stigmatized as the Tarnished.
The Elden Ring was shattered for unexplained reasons, and its parts were picked up by the 6 demigods, who received varied powers and were physically deformed and twisted.
The Tarnished, who were rejected by the grace of gold and banished from the Lands Between, shall now be guided by grace. You follow the journey to the Lands Between across the murky sea to stand before the Elden Ring and become the Elden Lord.
Dungeons and Central Hub
The central hub in Elden Ring links to the six major areas in The Lands Between; however, it is not accessible at the start of the game. Each primary location in The Lands Between has its dungeon and boss, and it is up to the player to approach and defeat them. In addition, the Lands Between has numerous catacombs, castles, and fortresses outside of the main dungeons, where you may find mysteries and hidden treasures like unique skills for your character.
Traveling in Elden Ring
Elden Ring has a prominent mechanic for horseback riding. Mounts allow players to transport themselves across the world on the backs of these fearsome creatures. The Lands Between's open world has a plethora of weapons, spells, and abilities, all of which should be sought. A Fast Travel mechanic is also available for long-distance travel, in addition to walking or riding a horse.
Site of Grace – Place of Rest
Sites of Grace, like the traditional Dark Souls Saga Bonfires, provide a place of rest for the player. The World is more open than previous Souls games, making it easier to become lost or confused; however, Elden Ring gives some guidance.
Sites of Grace will emit guiding light beams to direct the player to their next destination. Players might opt to follow this advice or explore a different route. On Grace Sites, you may level up and replenish stats and resources. In addition, whenever you die, you may choose to resurrect at any existing Site of Grace.
Elden Ring Gameplay
After a linear introduction to the Lands Between, the players will ultimately be able to roam the vast world terrain, including six primary zones and many castles, fortresses, and dungeons. Later in the game's advancement, players can visit a central hub, similar to Firelink Shrine from Dark Souls game. They can explore these major locations utilizing the character's mount as the primary way of transportation, but a rapid travel system will be an option. Non-player characters (NPCs) and opponents alike will appear throughout the game, including the demigods who control each main area and serve as the game's key bosses that drop Great Runes.
With exploration and fighting at its core, Elden Ring is a third-person action role-playing game that harkens back to games like the Souls series, Bloodborne, and Sekiro: Shadows Die Twice.
Combat In Elden Ring
Elden Ring's gameplay depends significantly on character-building components from earlier Souls games, such as close-ranged melee-based fighting with the use of skills, magical abilities, as well as blocking and dodging mechanisms. As a follow-up to Sekiro's fundamental gameplay mechanic, Elden Ring will contain mounted combat and a stealth system, which will drive players to strategize their fighting strategy with each new foe they meet. Players won't be able to rise from the dead like in Sekiro, but a few new features have been introduced to secure players' progress in the game.
Player's Progression and Skills
Players are able to learn new skills by exploring the world, rather than going through a skill tree like Sekiro, which differs from the previous FromSoftware games' pre-fixed weapon skills. These skills may be combined with a wide range of weapons, equipment, magic abilities, and other things that players can craft from objects discovered around the game world to create a unique look for their character. Additionally, the game will have summoning mechanisms, which allow players to call a wide range of collectible souls scattered around the map, including previously killed enemies, as companions to help them in combat.
Will Elden Ring be on Xbox Game Pass?
From Software has not released any information regarding Elden Ring's release on Xbox Game Pass.
Awards
The Game Awards 2020 (Most Anticipated Game), Golden Joystick Awards 2021 (Most Wanted Game), The Game Awards 2021 (Most Anticipated Game)
Elden Ring News and Guides
You want to know what are the best gaming desktop PCs for Elden Ring before…
Here in this guide, we will find out what are the best laptops for Elden…
To play Elden Ring smoothly without any stuttering, your gaming PC or a laptop must meet…