As being part of Amazon Associates, we may get paid if you buy something through links on our site.
Ares Galaxy Team
5 Best Gaming PCs For Elden Ring (2022) – For Smooth Gameplay
You want to know what are the best gaming desktop PCs for Elden Ring before buying one? Then, you look no further.
To provide you the greatest possible gaming experience and remain competitive, Elden Ring must run at the maximum possible frame rate without any visual stuttering, frame dropping, or other issues. Always, when it comes to video games, the higher the number of frames per second (fps) the PC can output to the display, the better.
It's crucial to have flawless real-time rendering at the maximum frame rate possible. The more frames per second you see, the more quickly you can respond. Unfortunately, no matter how skillful you are, you'll never get it perfect as long as terrible visuals and low frame rates interfere the gameplay.
To help you decide which prebuilt gaming PCs are worth your money, we scoured the market and came up with a shortlist of five. Within each price range, we hand-picked a machine that meets the official Elden Ring system requirements and can thus run Elden Ring smoothly with high framerates.
iBUYPOWER Pro Gaming PC TraceMR 231i
CPU: Intel Core i5-11400F 2.6 GHz (4.4 GHz Max Turbo) 6-core
GPU: Nvidia GeForce RTX 2060 6 GB VRAM
MEMORY: 16 GB DDR4 RAM
STORAGE: 480 GB SSD
OS: Windows 11 Home
$1,363.88
Skytech Shiva Gaming Desktop PC
CPU: AMD Ryzen 5 5600X 3.7 GHz (4.6 GHz Max. Boost Clock), 6-Core
GPU: Nvidia GeForce RTX 3060 Ti 8GB VRAM
MEMORY: 16 GB DDR4 3200 MHz RAM
STORAGE: 1TB SSD
OS: Windows 10 Home
      (upgradable to Windows 11 Home)
$806.83
CUK Continuum Micro Gamer PC
CPU: Intel Core i9-12900KF 2.4-5.2 GHz 16-Core
GPU: Nvidia GeForce RTX 3080 Ti 12 GB VRAM
MEMORY: 64 GB DDR4 3200 MHz RAM
STORAGE: 1TB NVMe SSD + 3TB HDD
OS: Windows 11 Home
Price not available
Elden Ring PC System Requirements
To even install Elden Ring, a gaming PC must meet official Elden Ring system requirements. System requirements are the bare minimum specs that you need just to play the game.
MINIMUM
Minimum requirements are just the lowest set of specs the Elden Ring's developers have tested and confirmed it ran acceptably by their standards. However, the game may run in "potato" mode—all settings on the minimum and with relatively low fps.
Operating System: Windows 10
Processor: Intel Core i5-8400 | AMD RYZEN 3 3300X
Video: Nvidia GeForce GTX 1060, 3 GB | AMD Radeon RX 580, 4 GB
Memory: 12 GB RAM
Storage: 60 GB available space
RECOMMENDED
Recommended is (usually) what you need to run Elden Ring smoothly at decent settings. If far above recommended, you can pump graphics up to high or ultra, making the game look in greater detail and high fps.
Operating System: Windows 11/10
Processor: Intel Core i7-8700K | AMD Ryzen 5 3600X
Video: Nvidia GeForce GTX 1070, 8 GB | AMD Radeon RX VEGA 56, 8 GB
Memory: 16 GB RAM
Storage: 60 GB available space
From Elden Ring Official System Requirements Webpage
Importance of Frame Rate (Frames per Second) in Elden Ring
Every game is an animation which is a sequence of images displayed on the screen, and Elden Ring is no different. The Frame Rate, measured in frames per second (FPS), is the number of images displayed each second.
It's often confused with a Refresh Rate, which is how many times your display updates every second and is measured in hertz (Hz).
But these two metrics go hand in hand: for example, a 144 Hz display refreshes 144 times per second. So ideally, the game should be running at least 144 FPS to get the most out of the screen, resulting in silk-smooth gameplay.
How much FPS should I be getting in Elden Ring?
At 30 fps, most games are still playable, making it the lowest playable frame rate. For the best Elden Ring gaming experience, we should strive for a frame rate of up to 60 fps, as this is also the game's FPS cap.

What to expect in each FPS range:
| FPS | Gaming Experience |
| --- | --- |
| 30 | Good enough for single-player games. Sometimes feels more like you're in a movie. |
| 60 | This is the optimal frame rate for most gamers since it allows for more responsive gameplay and a more pleasurable gaming experience. Also, it's an excellent frame rate for games in which response times are critical. |
| 144 | Much more fluid and responsive than 60 frames per second. When it comes to multiplayer gaming, you'll have a significant advantage. However, some people enjoy the added responsiveness in single-player games as well. |
| 240 | Only if you're playing competitively and need every advantage is it worth to aim for 240 FPS. Instead of purchasing a 240 Hz display, you may be better off purchasing a 144 Hz monitor that provides the same responsiveness |
What Affects Frame Rate in Elden Ring?
PC Hardware: CPU, RAM, GPU
The PC hardware capabilities and features significantly influence the frame rate. A computer with a quicker CPU, more RAM, and a more powerful video card will process and show information faster, resulting in better frame rates.
The graphics card and CPU are the two most essential components of a game's performance. In simple words, the computer's CPU delivers information or instructions the game to the graphics card. The graphics card will then interpret the received instructions, produce the picture, and deliver it to display.
The CPU and GPU are inextricably linked, with the performance of your graphics card relying on the CPU and vice versa. Therefore, if a CPU is weak, combining even with the best graphics card is pointless if the CPU cannot utilize all of its processing capacity.
Resolution Setting
When the visuals are rendered at a higher resolution, they will appear more detailed since all of the extra pixels will increase the details of the landscapes and objects, improving their overall appearance. On the other hand, higher resolutions come at a cost: because there are more pixels to display on the screen, the graphics card must work harder to draw everything, resulting in decreased performance.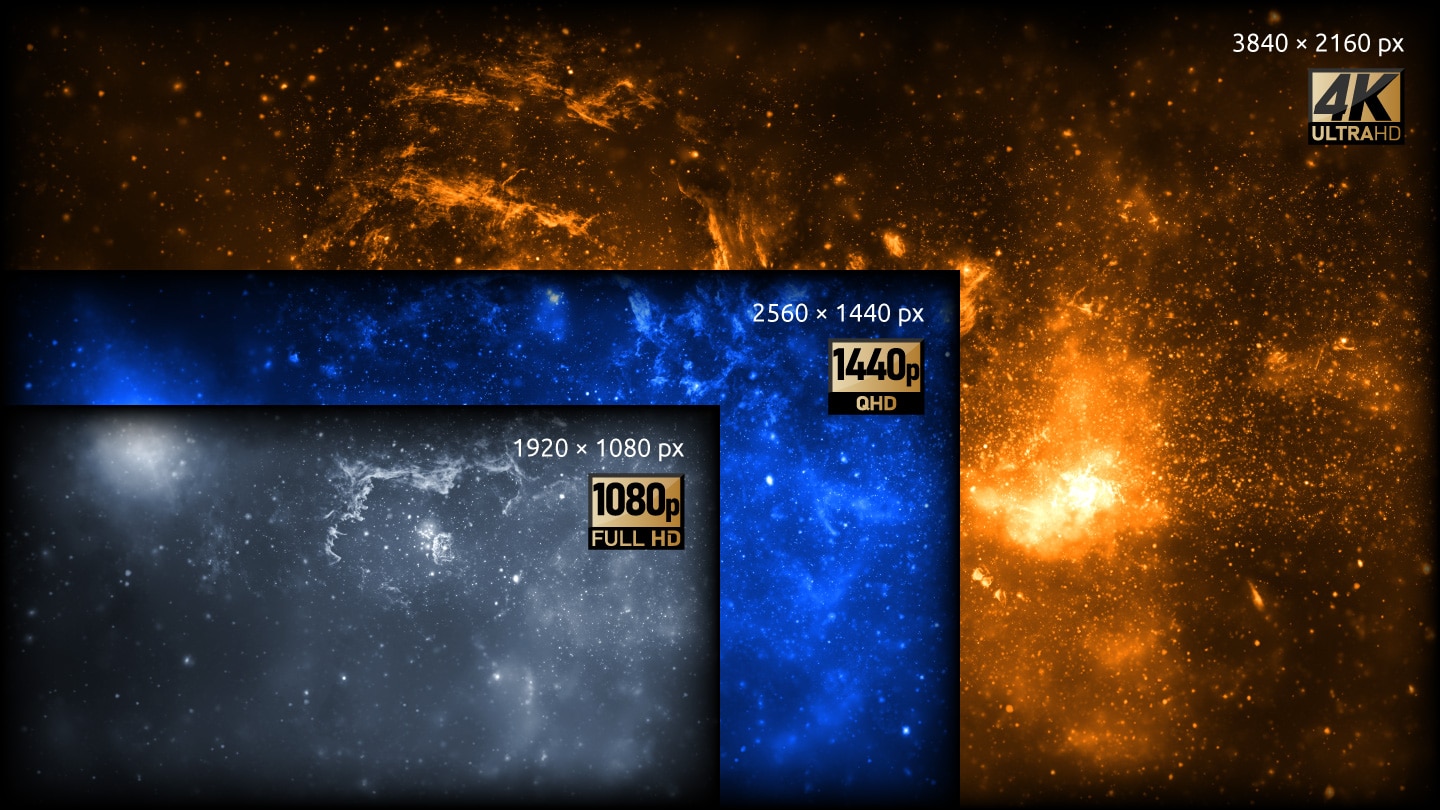 Speaking of standard resolutions, Full HD or 1080p (1920 × 1080 pixels) provides the finest performance and is the most cost-effective option. In addition, Quad HD or 1440p (2560 × 1440 pixels) gives the finest blend of performance and graphics. And 2160p or 4K UHD (3840 × 2160 pixels) delivers the best visual quality, but just a few high-end GPUs can support it.
Ideally, you want to run Elden Ring at your monitor's native resolution.
In-Game Graphic Settings
Like most other PC games nowadays, Elden Ring includes a plethora of visual settings that can be modified to increase game performance and alter FPS count. They can sharpen hazy textures, smooth jagged edges and even allow you to see further into the distance. Most games will automatically identify installed PC hardware and adjust the game's graphical settings for best performance. Lowering the graphics settings increases performance. However, we want to get the right balance of performance and appearance. We don't wish to Elden Ring to look like a game from the previous century, nor do we not want to run it on low FPS.
Important PC Hardware Parts of Gaming Computer For Elden Ring
CPU or Processor
Either the six-core i5-8400 from Intel's Coffee Lake CPU family or the AMD Ryzen 3 3300X would suffice as a minimum spec. The recommended Intel i7-8700k or AMD Ryzen 5 3600X processor has six cores and a clock speed of at least 3.80 GHz, placing them at the top of mid-tier gaming CPU performance. This is not much, as the latest gaming CPUs are even more powerful.
GPU or Graphics Card
At least an Nvidia GTX 1060 or AMD Radeon RX 580 is needed for the game to run, and for the recommended specs, either an Nvidia GTX 1070 or AMD Radeon Vega 56. However, it's highly recommended to have an RTX 20 or 30 series of Nvidia graphics cards, as it's said that there will also be Ray Tracing added in one of the following patches.
RAM
Memory requirements in Elder Ring are quite high, a minimum of 12GB. Of course, you can still play the game with 8GB, but 12 GB or more RAM will minimize errors that may occur in the game due to low memory.
Best Gaming PCs For Elden Ring You Can Buy Today
In this top 5 list of desktop gaming computers to play Elden Ring, you'll find systems with the optimal combination of performance and price. Of course, you would want only the top graphics cards and CPUs installed on your gaming PC. Whether it's a 4K gaming beast or a good 1080p machine that can maintain a high frame rate for competitive gaming, there's something for everyone's budget.
But as you can see, we rarely recommend gaming PCs under $1000, even though the system requirements for the game are quite modest. That's due to the fact we don't consider gaming PC at lower price ranges. Those machines are usually cheap for a reason; they use low-end components that provide poor performance. It may perform well with Elden Ring, but we assure you that one day you may get bored playing Elden Ring and would want to try some other game – with significantly higher requirements.
This way, you are on the safe side future-wise; your new gaming machine is going to serve you quite a few years. Our constantly updated recommendations are the best systems you can get based on price to performance at the moment.
Note: All the prebuilt systems listed here come with either Windows 10 (upgradable to Windows 11) or Windows 11 already installed and activated.
SPECIFICATIONS
CPU: Intel Core i5-11400F 2.6 GHz (4.4 GHz Max Turbo) 6-core
GPU: Nvidia GeForce RTX 2060 6 GB VRAM
MEMORY: 16 GB DDR4 RAM
STORAGE: 480 GB SSD
OS: Windows 11 Home
SPECIFICATIONS
CPU: Intel Core i5-11600KF 3.9 GHz (4.9 GHz Max Turbo) 6-core
GPU: Nvidia GeForce RTX 3060 12 GB VRAM
MEMORY: 16 GB DDR4 RAM
STORAGE: 500GB NVMe SSD + 1TB HDD
OS: Windows 11 Home
SPECIFICATIONS
CPU: AMD Ryzen 5 5600X 3.7 GHz (4.6 GHz Max. Boost Clock), 6-Core
GPU: Nvidia GeForce RTX 3060 Ti 8GB VRAM
MEMORY: 16 GB DDR4 3200 MHz RAM
STORAGE: 1TB SSD
OS: Windows 10 Home
(upgradable to Windows 11 Home)
SPECIFICATIONS
CPU: AMD Ryzen 7 5800X 3.8 GHz (4.7 GHz Max. Boost Clock), 8-Core
GPU: Nvidia GeForce RTX 3070 8 GB VRAM
MEMORY: 16 GB DDR4 3200 MHz RAM
STORAGE: 512GB NVMe SSD + 1TB HDD
OS: Windows 10 Home
(upgradable to Windows 11 Home)
SPECIFICATIONS
CPU: Intel Core i9-12900KF 2.4-5.2 GHz 16-Core
GPU: Nvidia GeForce RTX 3080 Ti 12 GB VRAM
MEMORY: 64 GB DDR4 3200 MHz RAM
STORAGE: 1TB NVMe SSD + 3TB HDD
OS: Windows 11 Home
Biaggio Valente

Founder / CEO
Information engineer, gaming enthusiast, forklift driver. He's an expert in computer hardware, and no PC or laptop can handle the strain of his rigorous testings.

email: [email protected]