As being part of Amazon Associates, we may get paid if you buy something through links on our site.
Ares Galaxy Team
Can Ryzen 3 2200G With Vega 8 run World of Warcraft?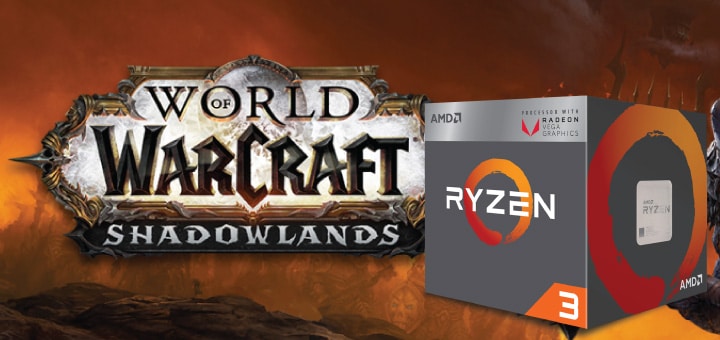 Short Answer:
World of Warcraft is quite a low-demanding game to play, so the Ryzen 3 2200g GPU with Vega 8 can run the game smoothly. Assuming you're just interested in 1080p resolution at 60 fps. Of course, depending on the settings when out in the world. However, When you start doing raids or PvP or something else with a significant number of players that require a lot of screen time, you'll see some frame drops, and then it may drop down to 25–30 fps.
If you prefer playing games on a laptop, you may want to check out these laptops that run World of Warcraft perfectly.
Longer Answer:
Ryzen 3 2200g has 4 cores, 4 threads, a 3.5 GHz base clock, 3.7 GHz boost clock, and a very efficient 14nm architecture with a power consumption of just 65W. Meaning it outperforms the same generation Intel i3s, as well as older i5s and i7s. It even features Vega 8 GPU that is more powerful than all Intel integrated GPUs.
With the Ryzen architecture staying on the same motherboard socket, you won't need to upgrade your motherboard any time a newer generation chip is released. All you'd have to is to update the BIOS. After that, you're free to load every other Ryzen chip after the 2200G.
With the lowest settings, the onboard graphics Vega 8 is sufficient to play games, such as World of Warcraft. It can run smoothly even on high settings, while newer games may need to reduce graphic quality settings.
Overall, if you're a budget gamer, you'll have a good WoW gaming experience.
World of Warcraft: Shadowlands gameplay on Ryzen 3 2200g with Vega 8:
https://www.youtube.com/watch?v=oqt_sPDAlzs