As being part of Amazon Associates, we may get paid if you buy something through links on our site.
Ares Galaxy Team
Can You Play WoW on Lenovo Laptop?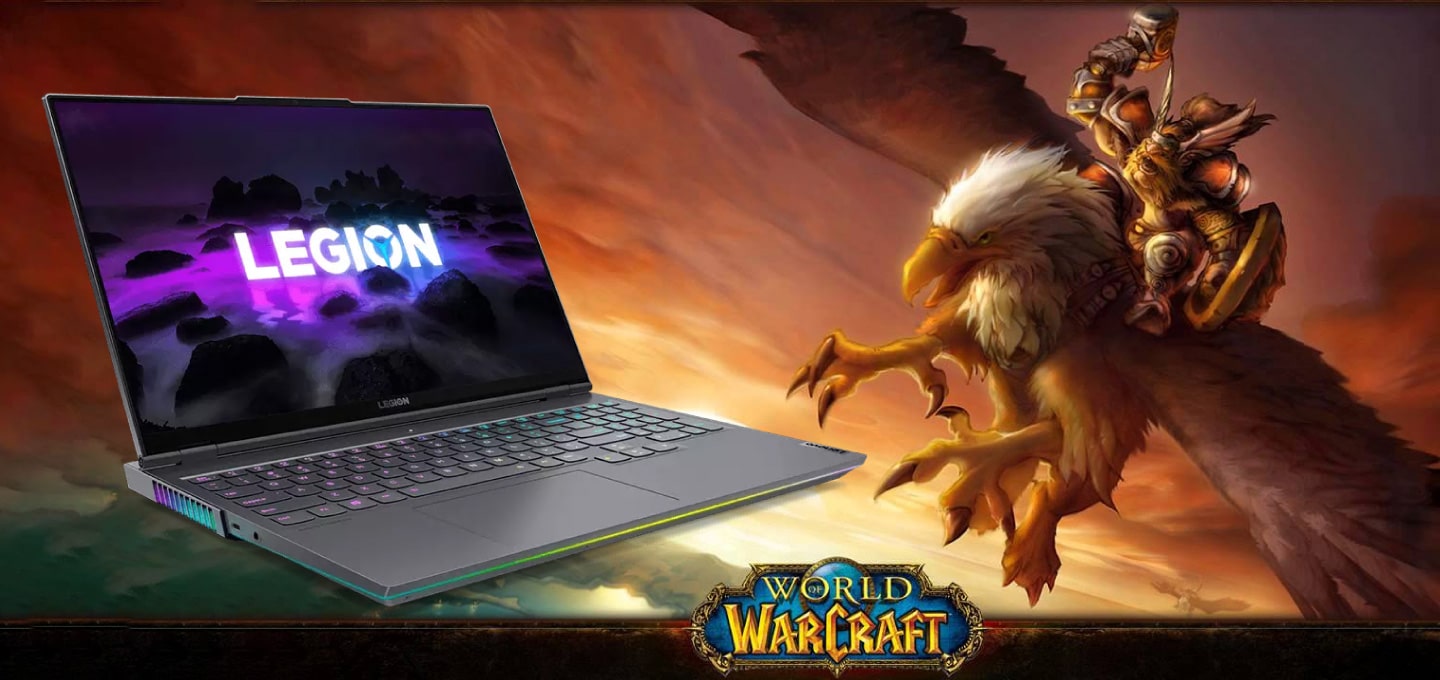 Often I get asked whether you can run World of Warcraft on a Lenovo laptop. Of course, the answer is yes. You can. However, It's not the brand of the laptop that defines whether it can run a particular video game, but rather the laptop's specs. If a laptop has the right specs, of course, you can play World of Warcraft.
If you're looking to purchase a new laptop and are curious if it will run World of Warcraft, you can check this list of best laptops for WoW. But in general, you must ensure that your Lenovo laptop meets the official system requirements. Then it will be able to handle running WoW without any issues.
To run World of Warcraft on a Lenovo laptop, it must meet official System requirements:
Operating System: Windows® 7 64-bit
Processor: Intel® Core™ i5-3450 or AMD FX™ 8300
RAM: 4 GB RAM (8GB for integrated graphics such as Intel HD Graphics series)
Video Card: NVIDIA® GeForce® GTX 760 2 GB or AMD Radeon™ RX 560 2 GB or Intel® UHD Graphics 630 (45W TDP)
These are the minimum specs developers believe you will need to play the game. But WoW can be quite an intensive game for a PC, especially if you're playing in higher resolutions or with high graphic settings. You can especially feel the pressure on a CPU and GPU when raiding or wandering around bigger cities where there are many other players and NPCs. The computer must render all the 3D objects and effects, drastically lowering the framerate.
Keep in mind that hardware components on laptops are slightly weaker than those found on regular desktops.
World of Warcraft is quite a graphics-intensive game, so you need a good video card to get the best gaming experience. Many people mistakenly believe that it will automatically have a good video card because their laptop is new. Unfortunately, this is often not true. You will want to ensure that your Lenovo laptop has a dedicated graphics card, as World of Warcraft requires one for optimum performance. The integrated GPUs that come standard on many Lenovo laptops will not be sufficient. If you are unsure whether your computer has a dedicated graphics card, you can check the specifications online or contact Lenovo customer service.
Another factor to consider is how much memory your laptop has. Blizzard says at least 4GB of RAM is needed. However, for a better experience, you should aim for at least eight gigs. Again, if you are unsure how much memory your laptop has, you can check online or contact customer service.
Regarding the processor, Blizzard states that it requires an Intel® Core™ i5-3450, so you will want to ensure your Lenovo laptop has at least that much.
Lenovo Legion Series – Gaming Laptops
Lenovo Legion is a series of laptops and desktop computers from Lenovo targeting gaming performance. The Legion series of Lenovo is a gaming series of laptops, fully equipped with Nvidia GeForce GTX 20 and 30 Series GPUs that will allow you to play WoW with its highest settings enabled. Lenovo Legion laptops are an excellent choice for a more affordable option of a gaming laptop.
Verdict
If you have the above requirements met, then yes, you can run WoW on your Lenovo laptop. However, if your laptop does not meet these requirements, you may still try to run the game but with reduced graphics quality. For example, anti-aliasing and shadow details may have to be turned off or lowered to maintain a sufficient framerate. You can also try running the game on a lower resolution. But you can expect a poorer gaming experience as a result. In general, it is not recommended that you run WoW on laptops that don't meet at least the minimum requirements.
I hope these tips will help you run World of Warcraft on your Lenovo laptop. If you have any questions, leave them in the comments below!
Dominique D'Ozen

Co-Founder / Editor
Hardcore gamer, IT engineer, musician, scrapyard lover. Yes, scrapyard! Highly proficient in everything RPG.

email: [email protected]