New World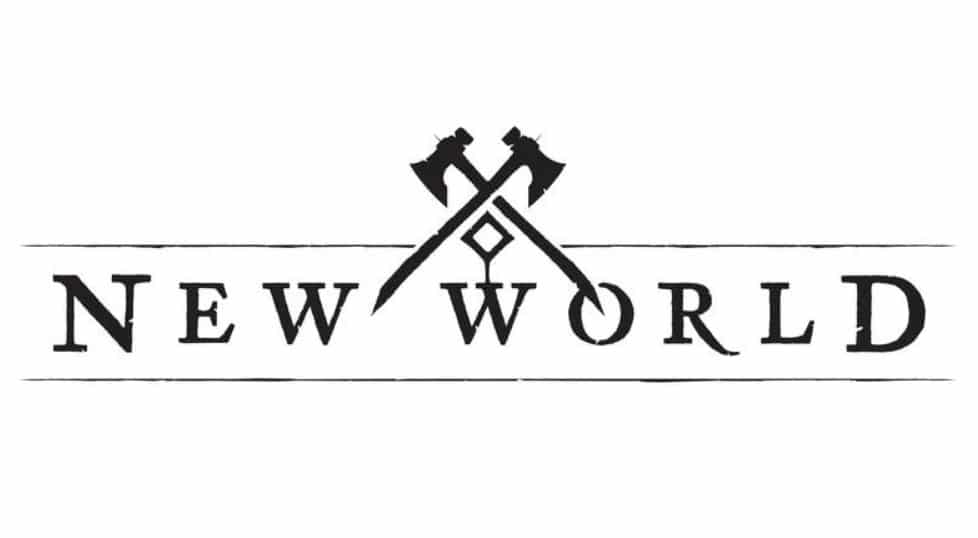 New World, an MMORPG video game developed and published by Amazon Games, is available from the 28th of September, 2021. It has everything you would expect from a large-budget MMO in 2021 is here: a vast world with diverse settings, a variety of game modes, including player-versus-player (PvP) and player-versus-environment (PvE), and rich roleplay.
New World takes place in the middle of the seventeenth century, and depending on the faction, players may establish up to five-person teams. As The Marauders, Syndicate, or Covenant players use node resources, make goods, take control of villages, travel the world, battle other players and monsters along the way.
Aeternum, a fictional Atlantic Ocean supernatural island, serves as the setting for New World. You play as an explorer attempting to colonize the island, but you soon discover that Aeternum, a source of fantastical legends, is home to a mysterious substance known as Azoth. For one thing, Azoth turns the whole environment hostile, but it also brings to life the souls of previous explorers who came to Aeternum before you. Actually, the island's goal is to kill you, and you'll use Azoth's might to fight back.
Over 700,000 people were online simultaneously during the peak debut day, making it one of the most popular Steam releases ever. Up to 10,000 players have been reported to be waiting in the login queue on servers.
About the developer and publisher Amazon Games
Amazon Games (previously known as Amazon Game Studios) is an American video game company and a branch of the online retailer Amazon that works on publishing computer games created by Amazon's development divisions.
Apart from New World, the company is also known for publishing Lost Ark, a massively multiplayer online action role-playing game (MMOARPG) developed by Tripod Studio and Smilegate RPG.
Lost Ark was fully released in the Korean region on December 4, 2018, but published in North America, South America, and Europe on February 11, 2022. In the first twenty-four hours after its debut, it quickly rose to the number two spot on Steam.
New World Gameplay
There are three factions to choose from at the beginning: The Marauders, The Syndicate, and a third faction called The Covenant. You can join a company (what would be a guild or clan in another game) inside each faction. Corporations can take over settlements, which can subsequently be converted into player cities that you'll have to defend. There are also four computer-controlled factions; The Corrupted, The Lost, The Ancient, and The Angry Earth. The player-controlled groups are frequently at war, and you'll have to join one of them and participate in these conflicts.
Leveling up your character
There are several methods to level up in the New World. To get experience points (XP), you can complete various quests and other in-game activities to work your way up to a maximum level of 60.
As a low-level character, completing the main story will be your primary source of XP. It is essential to pay attention to the recommended level for each quest so that you don't take on more than you can handle. However, the primary quests will provide you with far more experience points than any other source of XP at the beginning.
Multiplayer Mechanics and End Game Content
The multiplayer in New World revolves around the player-controlled factions. Expeditions, Invasions, Outpost Rush, and War Mode are the four multiplayer modes in New World. What they include is as follows:
Expedition: This is a standard MMO 5-man PvE dungeon where you and four other players team up to solve puzzles and combat monsters and bosses.
War Mode: PvP mode with a cap of 100 players pits two factions against each other. You're either attacking or defending a fort belonging to another party.
Invasion: This is a 50-player PvE mode, where you'll defend your faction's fort from waves of computer-controlled invaders. To be crowned champion, you must survive 30 minutes.
Outpost Rush: An end game content mode that combines PvP and PvE elements. Three outposts throughout the map are at stake in this battle between two teams of 20 players each. Fortifying and enhancing the defenses of seized outposts can be done with the resources obtained from capturing them. Other goals can be found across the map that will provide boosts to the team that captures them.
System Requirements
You need at least an Intel Core i5-2400 or AMD CPU with four physical cores at 3Ghz with NVIDIA GeForce GTX 970 or AMD Radeon R9 390X to run New World. However, you would want at least an Intel Core i7-2600K or AMD Ryzen 5 1400 combined with an NVIDIA GeForce GTX 970 or AMD Radeon R9 390X for the best gaming experience.
If your existing gaming laptop doesn't meet the requirements and you need a new one, feel free to check on our guide about the best laptops for New World.
Minimum
OS: Windows® 10 64-bit
Processor: Intel® Core™ i5-2400 / AMD CPU with 4 physical cores @ 3Ghz
Memory: 8 GB RAM
Graphics: NVIDIA® GTX 670 2GB / AMD Radeon™ R9 280 or better
Network: Broadband Internet connection
Storage: 50 GB available space
Recommended
OS: Windows® 10 64-bit
Processor: Intel® Core™ i7-2600K / AMD Ryzen™ 5 1400
Memory: 16 GB RAM
Graphics: NVIDIA® GeForce® GxTX 970 / AMD Radeon™ R9 390X or better
Storage: 50 GB available space
New World Articles
Are you looking for a new laptop to play New World, and are you unsure…