World of Warcraft News and Guides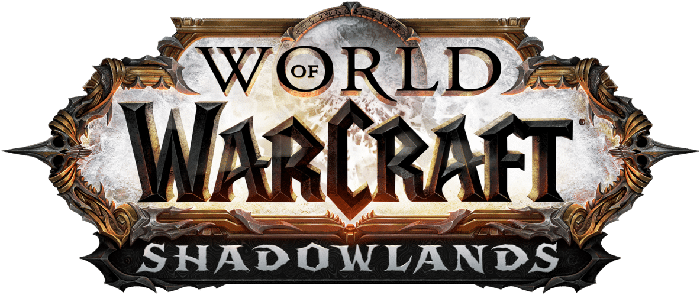 Developer: Blizzard Entertainment (Activision Blizzard)
Publisher: Blizzard Entertainment (Activision Blizzard)
Release Date: November 23, 2004
Genre: Massively multiplayer online role-playing game (MMORPG)
Official Website: https://worldofwarcraft.com/en-us/
Expansions to date: The Burning Crusade (2007), Wrath of the Lich King (2008), Cataclysm (2010), Mists of Pandaria (2012), Warlords of Draenor (2014), Legion (2016), Battle for Azeroth (2018), Shadowlands (2020)
Like other massively multiplayer online role-playing games, players assume the role of a character, explore the scenery, battle numerous creatures, complete quests, and interact with NPCs and other players. World of Warcraft, like other MMORPGs, charges a monthly membership fee that may be paid with a credit or debit card, a Blizzard game card, or an in-game currency called a WoW Token. While a free trial membership allows the player character to progress up to level 20, it restricts many of its features.
It's been more than fifteen years since the release, and World of Warcraft is still the most popular MMORPG game ever. This Activision Blizzard's famous game has changed a lot during the past years. New classes, races, whole new continents, etc.
Same goes for the overall graphics. It has changed quite a bit from Vanilla in 2004. The Shadowlands expansion has become even more demanding consicering PC performance. You need quite a gaming laptop to run World of Warcraft smoothly. Same goes for running WoW od desktop gaming PC.
Whether you love dungeons, raiding, player-versus-player battles, or just exploring a wonderfully charming world, World of Warcraft MMORPG game has a lot to offer. With the all-new revamped leveling approach, it takes place in the latest Shadowlands expansion, released on October 27, 2020. Existing high-level characters have ben "level squished" to 50, and the new level cap is 60.
World of Warcraft is essential for any WoW player who is up to the high fantasy MMORPG game, and we can't see it being knocked from prominence any time soon.
What is ?
World of Warcraft: Classic is a recreation of "vanilla WoW" game as a server option for World of Warcraft, and it was released on August 26, 2019. The goal of Classic is to let new World of Warcraft players experience World of Warcraft as close as possible to what it was before the first expansion.
On June 1, 2021, World of Warcraft: Burning Crusade Classic was released, recreating one of the most popular WoW extensions. The existing players must choose whether to stay in WoW Classic "Vanilla" or move on to the Burning Crusade expansion.
What will happen with after Microsoft acquires ?
After the $68.7 billion acquisition of Activision Blizzard, which is expected to be done sometime between July 2022 and July 2023, how it will affect all the major titles is still unknown. Also, the future of many employees worldwide, including the chief executive Bobby Kotick.
Will come to or Ultimate?
Yes, that's part of Microsoft's plan, as far as we know.
Related World of Warcraft Articles
This article discusses the solution to the problem of modifier keys not working in World of…
Categories: